Ecommerce Businesses For Sale
Reading Time:
12
minutes
Shopify | Private-Label Premium Wall Paneling Products | Multichannel | $593K SDE & Growing | 2.5x
$1,485,000
Revenue: $1,610,261
Income: $593,944

Instant Listing Alerts
Straight to Your Mailbox
Email:
B2B Custom Coloring Book Business | Low Workload | Strong Organic Rank | 47% SDE Margins | $62k SDE
$180,000
Revenue: $133,623
Income: $62,230

Instant Listing Alerts
Straight to Your Mailbox
Email:
6 Year Old Health And Wellness Supplement Brand With 191% YoY SDE Growth
$99,999
Revenue: $173,897
Income: $37,192
---
Ecommerce Businesses For Sale
Shopify and other ecommerce platforms empower entrepreneurs with the tools to quickly scale eCommerce businesses. While some entrepreneurs may choose to start their own venture, others may wish to purchase an existing eCommerce brand. If the latter option interests you, it is important to first understand how to find ecommerce stores for sale. 
In this article we will discuss:
Key considerations when buying an ecommerce store

The most popular types of ecommerce businesses for sale

Where to find ecommerce stores to purchase

What to look for when buying an ecommerce store
Considerations When Buying an Ecommerce Business
Before you go down the path of purchasing an ecommerce business, there are some important elements to consider. 
Buying vs Starting a Business
One of the first questions to consider is whether you want to start your own Shopify business or purchase an already existing company. There is no universally right answer, as each option has its own benefits and drawbacks.
When you start your own company, you have more control of the initial phases of development. You can select your product and create your company's branding and story.
The flip side of this is that starting your own business requires significant time, energy, and resources. And of course, any new business venture comes with the risk of failure. 
When you purchase an already established company, you get to own a business that has a proven track record of success. By doing so, you remove some uncertainty and risk from the equation. In addition, if you choose wisely, it is possible to purchase a business that requires minimal time and energy to manage. 
Again, there is no right or wrong answer here. However, if you do decide that you would like to purchase a business, there are many other important aspects to take into consideration. 
Your goals
Before jumping in and becoming a Shopify store owner, it is important to get clear on what your goals are in the first place. Are you looking to make a career change? Do you want to create a side income? What are your lifestyle goals?
One of the attractive aspects of the eCommerce business model is that it can be customized in order to meet a variety of lifestyles and goals. 
Oftentimes, individuals who purchase a Shopify business seek to drive growth over time in order to build a valuable asset. Or, perhaps running your own business brings a certain level of excitement and enjoyment to your work life that was missing previously. Perhaps, you seek more freedom and flexibility in your schedule so you can pursue the lifestyle of your choosing.
Whatever your goals are, take some time to get clear on what you are looking to achieve by purchasing an ecommerce business. 
Your budget
Of course, you also need to get clear on what your budget looks like. Fortunately, there is a range of financing options available to help fund the purchase of a business. 
Do your homework on how you plan to go about financing your purchase before you start looking. That way, when you find a business that you like, you have the means to make a credible offer.
Skills required to run the business
When you are looking for a business to purchase, you also want to consider what skills, knowledge, or qualifications required to run the business. 
For example, let's say that you are considering purchasing an ecommerce business that sells automobile memorabilia and collectible items. While the business may be profitable, it might be hard to maintain the same level of success if you (or someone on your team) don't have the relevant industry knowledge base. 
In this scenario, this would certainly be something that you would want to consider when deciding whether or not the business is a good fit for you. 
Regardless of which niche the Shopify store falls into, running a company requires knowledge in a few key areas. These include marketing, supply chain management, and product development, among others.
Most Popular Types of Ecommerce Businesses For Sale
There are a lot of ecommerce businesses of all different sizes, from an individually owned small business to multiple Shopify stores owned by a conglomerate. Some, like Kylie Cosmetics, are household-recognized brands.
There are a few different popular categories that many ecommerce businesses fall into. These include:
Print on demand businesses

Dropshipping businesses

International businesses

Wholesale businesses

Retail businesses
Print on demand businesses
With print-on-demand businesses, the product is printed or manufactured after a customer places an order for the product. As the business owner, this allows you to avoid maintaining a large inventory of products, minimizing your upfront investment. 
Many print on demand businesses allow their customers to create and print customized products. These may be mugs, shirts, posters, and more.
Dropshipping businesses
When you think of a valuable online business, the first model you may think of is a dropshipping store. The dropshipping business model is one of the most popular and beginner-friendly models available. 
With a dropshipping business, you partner with a manufacturer who produces all of your products for you. In addition, they will then store your inventory and ship your product to your customers once an order has been placed. Alternatively, you can have the manufacturer ship your inventory to a dropshipping company, which then takes care of order fulfillment.
Regardless of which option you choose, having a dropshipping store removes a lot of hands-on work for you, leaving you with more time to grow your business.
International businesses
The USA represents a significant portion of the Shopify business marketplace. However, there are still numerous companies around the globe that use the platform.
It is important to weigh the pros and cons of each type of business when deciding which option is right for you.
Retail businesses
Most Shopify businesses sell direct to customers, making them retail businesses. As a retail business owner, you have several different options to choose from as far as how your business is structured. 
As mentioned, one of the most popular options is to use dropshipping to fulfill your orders. However, you can also choose to store and manage your inventory on your own, as well as take care of all fulfillment services. While this may save you some money, it will also create more work for you or your team.
Wholesale businesses
Another option is to sell directly to other businesses as a wholesaler. As with retail, you could choose whether you want to manage your own inventory and fulfullment, or leave that up to a third party.
Where to Find Ecommerce Businesses For Sale
When it comes time to purchase a Shopify store, where can you actually find one for sale? How do you go about contacting the seller and initiating the negotiation process?
There are several ways that you can go about finding the right eCommerce business for sale.
Purchasing directly from a seller
One option available to you is to go about the entire process of finding, evaluating, and purchasing a Shopify store all on your own. If you choose this route, keep in mind that it can be challenging to find trustworthy businesses and business owners without help from a professional Website broker. 
There are a number of eCommerce company marketplaces available for you to use when searching for companies for sale. They are all relatively easy to find and use on your own. 
Buy a Profitable Online Business
Outsmart the startup game and check out our listings. You can request a summary on any business without any further obligation.
In addition, Shopify has its own marketplace. The Shopify Exchange Marketplace has numerous businesses for sale in every industry. The Exchange Marketplace makes it easy to find Shopify stores for sale, communicate with the seller, and make an offer on the business. 
However, it is important to keep in mind that there are a lot of details to pay attention to when buying a business in order to ensure that it is a wise investment. For this reason, it is typically preferable to go through the process with someone who knows what to look for and what to avoid.
Working with an Advisor
Many entrepreneurs choose to work with a qualified business Advisor when purchasing a business. There are many reasons for this. 
For starters, the right Advisor will help you parse through the available businesses for sale in order to identify companies that match your goals and criteria. In addition, they will help you initiate contact with the seller, and negotiate favorable terms and pricing. 
A crucial part of purchasing any Shopify store is ensuring that the business actually performs as it is advertised. You need to verify sales numbers, costs, key performance indicators, and other metrics. For someone who does not have a lot of experience, this process can be quite daunting. 
By purchasing from an owner who is working with an Advisor, you can have confidence that the Advisory has adequately prepared the owner and business for selling. A qualified advisor will ensure that all financial documentation is ready to go and that other aspects of the business are organized correctly. This helps to ensure a smooth process and allows you to more easily verify the business prior to making an offer.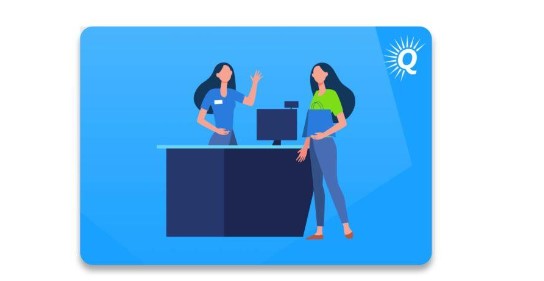 While the inspiration to purchase an eCommerce store may come naturally, it takes diligence, persistence, and attention to detail in order to pull off a successful acquisition. In addition, it helps if you know what you are looking for. 
What to Look For When Buying an Ecommerce Business
Regardless of why you are purchasing an ecommerce business, you want to have a high degree of confidence that the company will perform well after you become the new owner. While every business is different, there are several qualities that you can look for that signal a healthy company.
Understand the Valuation Process
One of the first steps in analyzing an online store is to understand how the current owner arrived at its valuation. As with many other online businesses, Shopify stores are valued using the SDE multiple method. SDE is a benchmark metric that stands for Seller's Discretionary Earnings. 
Under the SDE multiple method, the value of a company = SDE x multiple. Let's take a closer look at both the SDE as well as the multiple.
Understanding SDE
In essence, the Seller's Discretionary Earnings is the amount of money that a business generates for a single owner. In more detail, it is the profits that a business generates before interest, taxes, non-cash expenses, one-time investments, owner's benefit, and non-related discretionary expenses are taken into account. 
SDE is used in place of revenue or net profit when calculating the value of a business because it does a better job of capturing the true money-generating potential that the business has. In this way, it allows a more accurate comparison between businesses.
Understanding the Multiple
The multiple is the number by which the SDE is multiplied in order to arrive at the total value for a company. For example, if a company's SDE is $100,000, and the company receives a multiple of 2.5, the company will be valued at $250,000 ($100,000 x 2.5 = $250,000).
Multiples vary from one company to another. Calculating the multiple is as much art as it is science. It sums up all of the tangible and intangible aspects of a company to produce an estimate of value. 
While there is no formula, there are several factors that influence the multiple. These are collectively known as the Four Pillars of Value. They include:
Growth

Risk

Transferability

Documentation
Growth
If you want to purchase a thriving online business, pay attention to its growth trends. Past growth is one of the best predictors of a company's potential for future success. 
Many individuals purchase a new business because they expect that the company will grow into the future, providing a healthy return on investment (ROI). By looking at the past growth trends of a company, you can largely determine whether or not it is likely to continue performing well in the future. 
In addition to evaluating past growth records, it is important to look to see if the company has room for future growth. What may come across as a weakness initially may in fact be an opportunity for growth moving forward. 
For example, let's say you consider purchasing a company that has strong sales numbers and robust past and current growth. However, its marketing plan relies almost entirely on social media marketing. While this may be a weakness in one sense (we will discuss this next), it could also represent an exciting opportunity. 
By adding other marketing channels like content marketing or paid search advertising, you could potentially increase sales without expending a large amount of effort. 
Risk
Every business venture entails some form of risk. However, all else being equal, the more risk a company has, the less valuable it will be. When making a decision about which ecommerce to buy, you should seek to choose businesses that have less risk. 
In general, a business carries risk if part of its success rests on a single point of failure. Returning to the example above, a company relying on only one marketing channel incurs greater risk. If their top social media channel changes its algorithm or they suffer some other setback, sales and revenue could dry up overnight. 
However, if the company relies on a more diverse set of customer acquisition channels, it suffers less if one channel takes a hit. The company could add email marketing, content marketing, and paid advertising, to name a few, in order to minimize risk.
Transferability
Another important component to evaluate is the ease with which a company can be successfully transferred to a new owner. The easier that a company can be transferred without sales figures being impacted, the more attractive it is. 
There are many factors that could influence how easy it is to transfer a company successfully. For example, if the company is tied to the current owner's personality or image, it may be difficult for a new owner to fill the role. Be sure to evaluate how easy it would be to successfully take over ownership as part of your evaluation. 
Documentation
The extent, clarity, and accuracy of documentation of the company by the current owner also impact the overall value of the company. The better their documentation, the more valuable the company is. 
This comes down to several factors. For starters, if a company has thorough documentation of its accounting and performance metrics, such as website traffic, it makes it much easier for you to evaluate and verify the company. 
Additionally, clear documentation of the company's Standard Operating Procedures (SOPs) makes it a lot easier for you and your team to take over ownership and run the company effectively. 
Lastly, proper documentation is a strong signal that the current owner has run the company in a responsible manner. If they have demonstrated diligence and attention to detail when it comes to their record-keeping, they likely have taken the same approach in other areas of their business. 
Conclusion
Buying a Shopify store can be the start of an exciting venture, one that has the opportunity to transform your financial future as well as your lifestyle for the better. With the right approach, you can find the right company for your needs, navigate the purchase process, and become a successful Shopify store owner.
Buy an Ecommerce Business – FAQs
Buying an eCommerce business can be an intimidating process, and we want to make it as smooth as possible for you. 
Below you will find answers to frequently asked questions. If you have a question that is not addressed below, please get in touch with us. 
Is buying an eCommerce Business from Quiet Light safe and secure?
Yes, buying an online business from Quiet Light is safe and secure. Quiet Light vets businesses with a strict process, and requires every party who works on a deal to sign a confidentiality agreement. High-profile or sensitive transactions may be subject to additional screening. 
"High-profile or sensitive transactions may be subject to additional screening."
What do I need to know before I buy an eCommerce business?
Before buying an eCommerce business, there are many things you need to know. At a bare minimum, you need to understand the monthly expenses and revenue, as well as how the business will fit within your life. 
How much does it cost to buy an eCommerce business?
eCommerce businesses vary widely in price, and there are options for many different budgets. The asking price is determined by multiplying the business's Discretionary Earnings x Some Multiple. 
Who do I contact about buying an eCommerce business advertised on Quiet Light?
Reach out to us by email at [email protected] or phone (800) 746-5034. 
How do I receive more information about an eCommerce business I want to buy?
To get more information like the full business summary, profit and loss statements, and a detailed interview with the owner of the business, click on the business of interest and complete the inquiry form. 
What type of eCommerce businesses are available to buy at Quiet Light? 
There are many different types of businesses available to buy at Quiet Light. We sell eCommerce businesses, content sites, membership businesses, Amazon FBA businesses, and more. 
Contact Us About Buying an Online Business
Quiet Light is a trusted leader in the emerging niche of buying and selling profitable online businesses. To buy an online business for sale, reach out to us at [email protected] or (800) 746-5034.