Topics:
Never Miss a Beat - Get Updates Direct to Your Inbox
3 Ways to Overhaul Your Ecommerce Product development for 2020
By Quiet Light
|
Reading Time:
13
minutes
Product development is a necessary headache if you want a successful eCommerce brand. But what if product development could be, dare I say, easy? Zach Leonard from Gembah is sharing his process for streamlining product development. Use this process at your own company to out of the Stone Age to save more time, money, and your precious sanity.
Doing Product Development Right
Overhauling The Design Process
Putting A Face On Manufacturing
We like to think of today's eCommerce environment as unprecedented and unique. But actually, product manufacturing hasn't really changed since good ol' Henry Ford set up the first assembly line in 1913.
When it comes down to it, you still need to assemble your products—and the cheaper and faster, the better. You still need to ship products from the factory, deal with the BS that is customs, and actually send products to your customers.
It's freaking exhausting.
The thing is, this process is disjointed and messy. If you want a pro to design your next badass product, you have to separately approach a designer, manufacturer, and even a logistics company to make the magic happen. eCommerce biz owners are letting valuable time dribble by when they play this weird game of eCommerce product development tug-o-war.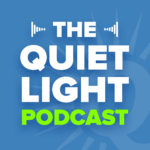 Listen to the Source of this Post:
This blog post is based on a podcast episode that we recently recorded. Listen to the full episode here:
I say that product development is overdue for streamlining.
Quiet Light Brokerage had the chance to sit down and chat with someone who's doing just that. Zach Leonard, founder and president of Gembah, cuts the crap out of the eCommerce product development cycle to save entrepreneurs a ton of time. Let's pop the hood and see how Zach makes manufacturing less yawn-inducing.
Zach Attack Has Got Your Back
Gembah is a product innovation company headquartered in Austin, Texas (AKA the barbecue capital of the world). Through Gembah, Zach helps businesses roll out eCommerce, Amazon, and promotional products. Basically, he's the dude who designs and manufactures the stuff entrepreneurs sell.
Instead of hiring a separate designer, manufacturer, and logistics company to get your products on the market, Gembah does it all for their clients. Their team of designers brings ideas to life with CAD drawings so beautiful they'll blind you if you look directly at them.
What's different about Zach's business model is that he has boots on the ground in China for manufacturing quality control. "We have someone going on the client's behalf and showing up at the factory doing everything that you would do," Zach says. It's almost as good as physically being in the factory and watching them build your product.
With that said, Zach is changing the landscape of eCommerce manufacturing because he's offering a turnkey solution that cuts out the BS. His clients are able to crank out new products lickety-split; average turnaround times are 3-6 months for new products.
Creating Gembah
Like many entrepreneurs, Zach's career path wasn't linear. He didn't set out to become an eCommerce manufacturer. His career began in something totally unrelated: consulting. But Zach was able to take plenty of lessons from his career in consulting, where he was basically a professional cat herder. He was able to learn about business operations and finances, albeit in an environment so stressful you feel like exploding.
Eventually, Zach got a role running the Texas market for InstaCart (you know, the same-day grocery delivery people). He saw crazy-stupid growth. InstaCart went from zero to seven-figures in a week. Zach had to hire 75-200 people a day just to fill demand. "It was nuts," Zach admits.
Zach had a few other jobs, but he could never drop his fascination for the manufacturing process. "The show How It's Made always resonated with me," he says.
After bumping into a few people from the manufacturing world, Zach found mentors who taught him everything they knew. That's when he realized manufacturing was more his speed.
Zach did his homework and realized entrepreneurs needed help with product design as well as manufacturing and logistics. "There's a problem for product companies that need to find a good resource to make products, especially overseas," Zach says.
Even when you have a good design, bringing that design to life after going back and forth with overseas manufacturers was no small feat. Zach decided to fill this gap in the market by founding Gembah.
What's A "Gembah?"
At first, I wondered if Gembah was the name of Gumby's long-lost cousin, but it's actually a clever play on words.
The word "gamba" is a concept in the Japanese Kaizen manufacturing theory. It's the name for the place where you create value on the manufacturing floor. Zach combined that with the Chinese word "gumbo," which means "Let's do this."
Gembah started off as a quality control company, offering entrepreneurs a trusted pal on the ground overseas in their factories. But Zach realized that tons of other brands were already doing this. He needed to find the "it" factor that would not only make Gembah stand out, but actually help entrepreneurs.
Then Zach had his lightbulb moment. He'd offer not just manufacturing quality control, but full-scale design, too. Gembah could take a product from ideation to manufacturing to logistics.
"We take something from being an idea all the way through the process," he says. Entrepreneurs went bananas for this new model, and the rest is history.
Doing Product Development Right
What's so interesting about Zach's journey is the process he created for eCommerce product development.
Product development as we know it is stuck in the 20th century. If you're running a business in the 21st century, that's a damn problem. To make a product, you have to go to a designer and then chat with a manufacturer separately, only to realize that there are issues manufacturing that design.
"The whole process is just not straightforward," Zach confirms. It's a nightmare.
Zach saw his entrepreneur friends going through the maddening process and he saw how disjointed everything was. He decided to shake things up by giving entrepreneurs experts at every step of the eCommerce product development process.
So, instead of slamming your head on a table after realizing the manufacturer can't build your product design, this process eliminates communication gaps. Zach syncs up the designers with the factory so everyone's on the same page about what you can actually build. That means cranking out better products, faster. It's the entrepreneurial fever dream come to life.
How It Works
It's overwhelming when you sit down to plan out your next product. In addition to meeting customer needs, you also have to address any legal issues with patents and the feasibility of building the product in the first place.
Zach recommends that you follow this three-step process to optimize the eCommerce development experience for better earnings in less time.
1. Optimize Your Supply Chain
For the love of all that is good, always look at your supply chain. Zach once had an eight-figure client that bought smaller sellers and rolled them up into the company. The issue here is that the supply chain could be super sketchy for the small brands you're buying. They could be getting materials from some dude off the subway, for all you know.
Zach recommends that businesses look at their supply chain first to find easy wins. Are you getting the best pricing? Are you scaling right? Can you condense disparate products into one factory?
"If you have a bunch of different companies, you need to understand if you're getting the best pricing," Zach says. By optimizing the supply chain first, you get more buying power.
In this instance, Zach was able to shave 20-30% off the client's product cost, which was no small sum.
If you shave 20% off your product costs, it has a big, big effect on your business. If you sell 1,000 units a month and save $2 per product, that's $2,000/mo right there. You've added $24,000 to the bottom line. And, depending on your business's multiple, that could add up to $500,000 to your business's value when you eventually exit.
By optimizing the supply chain, you create efficiencies that make your business insanely profitable. And that's just with a few tweaks.
2. Identify The SKUs You Want To Add To Your Brand
After you clean up your supply chain, you'll want to identify and design new products. Whether you're using Helium 10 or Jungle Scout, see which SKUs would add value to your brand.
If you're down to white label, the process is super easy. Set a budget before you go in and let the numbers do the talking. Instead of allowing the product cost to dictate your budget, set a budget and find a product that fits it. That means you can still diversify your offerings while adding a ton of value to your brand. While this streamlined process can crank out new products in 3-6 months, white labeling can take as little as one month.
Now, if you want to innovate something on the market, that's a different story. This is a great option if you need to stand out in the crowded Amazon space by offering a better-quality product than your competitors.
You'll want to do some digging here. First, look at reviews for existing products on the market. This is the perfect place to find easy wins that touch on customer pain points. Second, send the product to a test market and gather feedback. Third, take that feedback to your designers to crank out the enhancements. Oh, and don't forget that these need to be actual 3D renderings that the factory can use, not napkin doodles.
It may take 3-6 months, but this process will help you crank out a new and improved product with fewer headaches and less complicated back and forth conversations.
3. Work Smarter With Better Research
Your business is only as good as your intel. That's why product research is so important.
Let's say there's a super hot search term that's got Amazon on fire. A few years ago, this would have been "fidget spinner." Instead of making a fidget spinner from scratch, you can search factory networks for fidget spinners that are already in production.
Find a product in the manufacturing stage that hasn't hit the market yet. That's your chance to swoop in, buy it, and sell it for a profit without going through the growing pains of eCommerce product development.
As a result of building your own factory "spy" network, you can earn up to seven figures and avoid product development altogether. How's that for magic?
Overhauling The Design Process
One of the big reasons that product development moves at a glacial pace is the design process. Designers have kickass ideas, but translating those ideas into actionable plans that work for your manufacturer is a different animal.
Zach's changed up the design process to make more sense for product development. Your designer starts by sketching 2-3 mockups based on their chat with you. After some feedback and tweaks, the designer does the final rendering, which is used to create a blueprint.
By the way, this is different than what most designers might do. They usually put together the rendering, send it to you, and make you deal with the manufacturer. By making blueprinting a part of the process, you're already getting a leg-up on manufacturing.
That's because, without a blueprint, the manufacturer will literally make things up. And when you're paying a lot of money to have products developed overseas, where you can't march down to the factory and chat with someone, that's a big risk.
Even if you go somewhere like Alibaba, you're putting yourself at risk without the proper materials. Factories will 100% take advantage of you if they think you don't know what you're doing. "The factories know you're a fish in the net in that circumstance, and they'll take advantage of you," Zach says. But if you show up with a design sheet, materials list, and CAD drawings, they'll know not to eff with you.
It's important to have a blueprint because it ensures that your vision is what the factory is actually creating. That's what will help you get more accurate pricing at the factory level.
Putting A Face On Manufacturing
Actually, let's talk more about factories and manufacturing. Traditionally, entrepreneurs would need to find overseas factories to produce their stuff. To keep an eye on quality, you might make a trip overseas once or twice a year.
While there's nothing wrong with seeing your factory in-person, Zach designed Gembah to be his clients' boots on the ground in China, Vietnam, India, or wherever the product is manufactured. By hiring locals, there's less of a need to visit your factory in person because someone's already there maintaining product quality.
So, yeah, there's no need to fly to China if you really don't want to fly to China. That said, outsourcing factory relations isn't a substitute for guanxi, or Chinese cultural relationship-building. Because of the culture of guanxi in China, your manufacturer prefers face to face conversations and relationships.
"When they come over, they meet the manufacturer, and it changes things," Zach says. Invest in the relationship enough and you'll get better pricing or terms, which has a huge impact on your profitability.
Even if you hire a third-party to be your boots on the ground, it's still a good idea to visit your factory from time to time. But instead of focusing so much on product quality, you can focus on the relationships you have with your manufacturer.
But What About The Trade War?
Great question. Zach hears this question all the time from entrepreneurs worried that the US-China trade war is going to kill their eCommerce product development. The trade war is affecting businesses on both sides, and in some cases, it might make sense for you to move manufacturing to a different country.
For example, if you have a cut and sew clothing operation, you can move from country to country more easily. Now, if you're using injection molding or need very specific raw materials, it's a different story.
It's easier to manufacture in China because they have more raw materials. If you move to, say, Vietnam, you now have to import those materials, driving up your costs and lead time. "They don't have raw materials that places like India and China do," Zach says.
Large companies like Nike are moving away from China because they have the cash to do so. But that doesn't mean your company should make the move, especially if you're a small Amazon seller. Moving operations costs a lot of money and time, potentially taking you offline for months.
But don't worry. Even with the trade war BS, China is still more cost-friendly than moving to a different country, especially when you look at your landed costs. If you're worried about trade war costs, work with your manufacturer to reduce costs on both sides. Consider injection molding to recoup costs or try to score more favorable manufacturing terms.
Two Easy Cost-Saving Wins
Design, manufacturing, and logistics costs can make or break your success. Seriously. By optimizing one slice of your business, you can easily have a business that's worth tens of thousands more. Aside from optimizing the supply chain, Zach's process optimizes costs in two other areas of eCommerce product development.
1. Shipping
The fun isn't over once you've designed and manufactured your products. Now you have to get thousands of pounds of stuff all the way from China to the US. And you need to do it as cheaply as possible.
Zach always recommends that you get multiple bids for shipping. You never want to go with the first quote you receive.
See if you can load your containers a certain way to reduce costs, too. Zach sometimes lumps client shipments together to save on shipping costs if the factories are located close enough to each other. So instead of paying for a gigantic, half-full crate, you're paying less to send a full container back to the US.
Oh, and don't try to weasel your way out of product compliance, either. If you don't have the right labels on your products, US customs has no problem turning your shipping container back to China. This is a business killer, so mind your p's and q's.
2. Don't Cut Corners
It's tempting to go straight to a manufacturer when you're super excited about a product. But unless you have a legit blueprint for the manufacturer, they're going to do their interpretation of what you want.
And their interpretation is going to be the cheapest, easiest option possible for them to make. In Zach's words: "Their interpretation is, 'Let's make this the cheapest way possible and charge the most we possibly can.'"
Again, don't go with the first bid you receive. Always get multiple quotes for your project from different factories based on a true blueprint.
Don't Make This Huge Mistake
Remember the Boy Scout motto? "Always be prepared"? Well, this isn't just for Boy Scouts. Entrepreneurs also need to be prepared when it's time to do eCommerce product development.
The biggest mistake Zach sees eCommerce owners make is going to platforms like Alibaba unprepared. Sure, Alibaba does a lot of things right; it made factories super accessible.
The issue is that Alibaba doesn't do a good job explaining how everything works. "Alibaba did a great job of bringing factories to mass market, but they don't do a great job of explaining the process," Zach says. And even if you do get a straight answer from Alibaba, that answer might change once it's time to build your product.
Remember, software isn't going to solve all of your eCommerce manufacturing woes. No matter what, you still have to deal with defective products, cultural misunderstandings, and building a relationship with your manufacturer.
Unless you want to travel to China every quarter, the best solution is to hire someone locally to bridge the culture gap. This ensures product quality, helps you avoid looking like an ass abroad, and helps you connect more personally to the manufacturer.
Blueprinting Your Success
Henry Ford had a lot of things right when he gave the world the assembly line in 1913. But it's 2019, and it's time to rethink how we design, build, and ship products. Optimize your business for easy wins first, saving on shipping and manufacturing for bottom-line wins. From there, don't be afraid to add new SKUs to your portfolio and doing a little research before products leave the factory.
Put a face to your manufacturing. Invest in relationships with your manufacturers and they'll invest back in you, giving you better terms that transform your business for the long haul. Go into the eCommerce development process with professionalism and your eye on the prize. Be prepared for anything so you can handle everything.
Whether you hire somebody to handle the heavy lifting for you or you choose to DIY your overhaul, make sure you're taking your success seriously. Ditch the napkin doodles and blueprint your business's future.