Topics:
Never Miss a Beat - Get Updates Direct to Your Inbox
A Behind-the-Scenes Look at Building an Online-Business Portfolio
By Quiet Light
|
Reading Time:
9
minutes
What does it take to successfully acquire, run, and grow twelve businesses (and counting)?
The right stuff.
The right mindset, the right systems, the right strategies, and above all, the right people.
But even if you had the right stuff, you'd have to put it all together in some exact alchemical way that produced results.
And it would mean facing an entrepreneur's worst nightmare – giving up control. How do you give up enough control without giving up too much?
As they say, it all seems impossible until it's done.
Luckily for us, Shakil Prasla is one of the guys who's already done it. He's buying online businesses at a speed that'll make your head spin, and he's as transparent and open about how he does it as they come.
And what he's done is astonishing.
The money Shakil spent on his first acquisition in 2013, he made back in 6 months.
The first business he acquired with a partner four years ago now has 10X revenue growth – from $600K to $6MM.
And there have been 11 acquisitions since.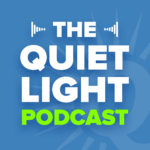 Listen to the Source of this Post:
This blog post is based on a podcast episode that we recently recorded. Listen to the full episode here:
His openness is refreshing. To him, "it's a process," and he's willing to share that process along the way.
A key part of his acquisition strategy, it turns out, becomes hiring a CEO to manage each business as he acquires it.
He sets out to find that CEO, not right out of the gate, but ahead of the gate.
In football, you need a quarterback who wants to win.
In horse racing, you need a horse who wants to run.
For each business you acquire as you build a portfolio, you need a CEO who wants to grow the company.
Obsessively. Relentlessly.
Great CEOs become a necessity if you want to do what Shakil and his partners have done.
With football players and horses, it may seem that they're born into the role.
When Secretariat ran and won the mile-and-a-quarter 1973 Derby, it became apparent that unlike most horses on the field, the longer he ran the faster he got.
He was relentless. A machine.
But of course, being born to run isn't enough to make history.
Think about the combination of factors that had to come together, the sheer number of details that had to align for a Thoroughbred to win all three races of the Triple Crown, let alone win the final race by 31 lengths.
Think about all the training theories that existed at the time, all the many different ideas trainers had about how to properly condition a young horse to race.
On watching Secretariat run the Belmont stakes, the final jewel in the Crown, one reporter wrote, "He was no longer racing the others. He was racing only himself and history."
I can't help but think about the behind-the-scenes that led up to that moment.
Right down to the horse's grain ration in the weeks leading up to the race, the jockey's weight that morning.
Every piece, some more random than others, had to fall into place to produce a winner who would execute when it really mattered.
Frans Johansonn's book, The Click Moment, describes how luck and intention both play their part in success.
Johansonn proposes that, "success is random," but "there are a number of specific actions that individuals and organizations can take to capture randomness and focus it in our favor."
Shakil is in the middle of an aggressive acquisition strategy, doing something that would overwhelm most people – overseeing 12 businesses while searching for more.
He met his first partner in a Facebook group, then shortly thereafter over coffee, and they embarked on their first acquisition without so much as a partnership agreement in place.
When you hear him describe the breakneck few years that have followed, you begin to realize Johansonn may be right about success.
In this post, we'll look behind the scenes, past all the ideas, to what it looks like to "capture randomness" and what it takes to coolly execute a portfolio strategy that gets incredible results.
How to Adjust Your Mindset While Acquiring Businesses
CEOs Are Like Jockeys: How to Find the Right Ones
What Kind of Pay Structures Work
Once You Have Multiple CEOs, How to Manage Them
A Final Word of Advice from Shakil
How to Adjust Your Mindset While Acquiring Businesses
Shakil points out that one of the biggest challenges to running multiple online businesses is giving up control.
He found that he had to be willing to strictly dial-in focus onto the high-level growth goals for each business, while leaving it to the rest of the team to handle the details.
It's a mindset that doesn't come naturally to many of us.
When Shakil acquired his first online business in 2013, Mr. Cold which showed $36K in discretionary earnings and listed for $60K, he ran the company on his own.
The business was making all its sales on the website when he bought it and running about $50/month in Google ads.
He listed the products on Amazon, turned up the Adwords spend to about $500/month, and grew the bottom line 2X in about 6 months that way.
When you get into buying larger, more sophisticated companies, he explains, it's not going to be that simple. (An argument for starting small.)
The bottom line is higher but tends to go up in direct proportion to the complexity of the strategies you'll need to execute for growth.
That's where employees and SOPs come in, and where that critical shift in mindset away from the details and towards the metrics and growth goals comes in as well.
Aside from a dozen CEOs who are tasked with meeting those goals, Shakil and his partners now have a shared back office including:
Content people
Graphic designers
SEO specialists
Paid ad specialists
Shakil's focus is vastly different than it was in 2013, he explains, "I still check in on the business [weekly]. I look at the reporting. I'm looking for results."
CEOs Are Like Jockeys: How to Find the Right Ones
When it comes to having the right people in place for a new acquisition, Shakil starts looking once the business is under LOI and during due diligence.
"I have to be aggressive in finding someone," he explains, "but I have to find the right candidate, so I have to look everywhere."
Looking everywhere includes:
Attending conferences
Networking events
Appearing on podcasts
As well as:
His own network
LinkedIn
Ziprecruiter
Ecommerce Fuel Jobs
Staffing agencies
His first goals immediately become finding someone who can grow that business and facilitating the transfer of knowledge from the seller to his brand-new CEO.
During the transition stage, he wants to keep the previous owner around for at least 2-3 months.
He says that their continued involvement, either through a seller note or as a paid contractor, is a key piece of the overall puzzle.
So transferring knowledge related to the specifics of the individual business to the new CEO is critical, but how does he find that person and what's he looking for?
The CEO needs to fit the business. And when you acquire a business for a portfolio, he points out, it has to create that role inherently. Essentially, you're creating a symbiotic relationship.
The business, therefore, needs more than $100K in profits to make sense. Other than that, the type of business he looks to acquire includes the following factors:
The product is not a passing fad.
It's not technical.
Revenues are growing or staying flat.
It's been around at least 2 years, long enough to have been through lots of trial and error.
That CEO doesn't need experience in the particular niche, necessarily.
But he needs someone who's agile, experienced, and wants to win.
The ideal experience, for Shakil, would look like a candidate who's doing online marketing for ecommerce, working in an agency setting, and has had VA's, freelancers, and/or designers working under him or her.
Someone who's ready to jump on the horse, so to speak. "The thing is, when I'm buying a business, I'm not trying to buy a full-time job either."
Rather he's providing a full-time job for someone else, with plenty of incentives.
What Kind of Pay Structures Work
Shakil and his partners pay their CEOs from $50K to well over 6 figures in salary and need the margins from the business to support that.
They make sure that each CEO has a stake in that company's success.
For him, it's all about the bottom line, so the incentives align with that alone, as he sets goals that will ensure a proper ROI from each hire.
He's created an incentive structure with three parts:
A percent of profit based on growth
An anniversary bonus (yearly)
A percentage at exit
Everything, he points out, that you might incentivize – conversions, CPA, margins – ultimately adds to the bottom line, so he keeps incentives tied to one goal without getting lost in the weeds.
One intangible bonus, of course, is the education the CEO will gain running the company somewhat on their own while learning from experienced entrepreneurs.
And like a PE fund, Shakil has an eye on the exit. His timeline for turning around and selling the portfolio is only 3 years, so that education will be fast and furious.
Once You Have Multiple CEOs, How to Manage Them
Managing the CEOs of multiple businesses is all about metrics.
When a manager comes on board, he looks at number of customers and amount of revenue they need to reach together, and then works backwards from there to create measurable, specific goals broken down into monthly action steps.
The business has to cover its own debt service plus the CEO's salary and paid-ad risk. Shakil doesn't expect to see much cash from the business in the short-term. It's more about the longer-term valuation of the company.
Plus, he has the luxury of cash-flow from the other businesses that have an established track record.
He holds weekly meetings with each CEO to check in on the numbers – using a template showing week-over-week, month-over-month, and year-over-year to monitor growth broken down by revenue source.
Other weekly items they look at include:
Ad-spend
Conversion rates
Stand-out successes or failures
Then, monthly, all the CEOs come together to brainstorm solutions to challenges and share strategies and successes that may apply across brands.
While Shakil hires across the country, he offers a job-relocation bonus with the goal of keeping everything in-house in the future at their Houston headquarters.
A Final Word of Advice from Shakil
One of my favorite points that Shakil made on the podcast last week was this: "You cannot micromanage anyone if you want to grow."
If I had a dollar for every micromanager I've ever been exposed to…well, I'd have three dollars, but those three stand out in memory as completely unforgettably unsuccessful at what they were trying to accomplish.
It just doesn't work. Shakil distinguishes between micromanaging and empowering, and his goal is to empower his CEOs. CEOs who have the drive to succeed.
Those are the CEOs to look for if you're buying a portfolio of online businesses.
Shakil makes it a point to step back when mistakes happen, and let things sort themselves out. He doesn't respond to questions from employees instantly but gives them time to figure things out for themselves.
It sounds a lot like trust.
One practice that helps facilitate that trust? He brings everyone on for a three-month trial period as contractors first.
His final piece of advice – one that seems critical to his overall acquisition strategy – is to be patient and diligent in your search for the right person to run your new business.
Do everything you can to find the right people. Get to know them, administer personality tests, meet over dinner and in casual settings, study the way they handle themselves.
And then, once you find them, train yourself to let go.
When it's all said and done, you can't carry them on your back around the track. Sometimes, as with that 10X growth spurt I mentioned, it must feel really great to sit back and watch them fly.
Remember to stay high-level and keep your eye on the prize – the real money, after all, is made after all the races have been run.