Topics:
Never Miss a Beat - Get Updates Direct to Your Inbox
Are Content Sites Still a Profitable Investment?
By Quiet Light
|
Reading Time:
10
minutes
If investing means putting your money to work for you…
And leverage means taking the resources you have and strategically amplifying the profits you get from them…
Acquiring content sites may or may not still be a viable way to do both of those things.
As a writer in the online business space, the idea of investing in content sites always seems to hover at the periphery of my mind.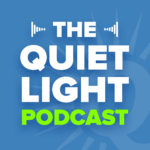 Listen to the Source of this Post:
This blog post is based on a podcast episode that we recently recorded. Listen to the full episode here:
But the world has moved on from those early days of blogging.
So isn't it too late? And considering that this type of investment puts your money somewhat at the mercy of Google, is it worth the risk?
It's time for me to face this issue head on.
To start with… if the ROI from content and affiliate sites is still there, even after all the massive changes in online marketing over the past 20 years, I want proof.
Brad Wayland, Quiet Light broker extraordinaire and former SEO magician for T-shirt company Blue Cotton, seems like a good place to start.
After massive SEO success at Blue Cotton, he's spent the last 8 years or so using acquisitions to quietly build an extensive portfolio in the content and affiliate space.
Remaining an equity partner, he left operations at Blue Cotton and acquired his first blog in 2010 for $50k.
How long did it take him to recoup that first investment? Around 10 months.
Not surprisingly, he didn't stop there. He did 30 more deals over the next few years, out of which 26 were content-site acquisitions.
The story of using the internet to assemble a portfolio of high-yield assets is Brad's story.
But the question is, considering what's changed since 2010 (everything), can you still do that in 2018?
I plan to find out, so stick around.
Going the DIY Route
Because hundreds (millions?) of people on the internet are eager to teach me how to do it, I know one thing…
If you were to start out from scratch to build your own portfolio of content sites – sometimes called niche sites, sometimes called authority sites – these are the generally accepted steps you'd take:
(I'm borrowing these from Spencer Haws who publishes his case studies here.)
Choose a niche audience and market.
Do extensive keyword research to find the right (long-tail) targets.
Choose a problem to solve for your audience or determine your USP.
Purchase your domain name and host your site.
Pick a WordPress theme and get a logo.
Plan your content strategy and begin executing.
Choose a monetization strategy.
Plan your link building, social media, and other marketing strategies.
Plan list building and other long-term strategies for growth.
Haws makes a great point when he says that a niche website doesn't necessarily mean a small website with just a few pages of content.
When Imran Amed, for instance, first began blogging in 2007, he chose the business side of the fashion world as his niche.
Today BoF's daily email goes out to nearly half a million people, and the site hosts a growing empire of content.
Choosing the right niche, which Amed clearly did, is where content and affiliate sites' version of product-market fit comes in.
But the choice isn't plucked out of thin air.
It normally goes hand in hand with thorough and systematic keyword research.
Research that tells you what problems people are trying to solve around a given topic and what the competition looks like.
Most will tell you it takes 6 months or longer to start seeing any revenue.
The basic model is this: first attract free traffic by organically ranking in the SERP's and building domain authority, and then generate revenue.
Where does that revenue come from?
How Content Sites Monetize
No matter what form the content takes (audio, video, articles, graphics, etc.) there are probably unlimited ways to make money with a blog or niche site.
The most popular ways to monetize include:
Selling Ad Space
Affiliates
Sponsorships and Sponsored reviews
Premium content
BoF and other large sites monetize in all the above ways – plus sell courses, host job boards, and run events.
Here's a quick overview of the common, and probably most straightforward, revenue streams:
Selling ads:
CPM (or cost per thousand impressions) advertising networks like BuySellAds allow you to collect anywhere from $1 to $7 per thousand impressions that your content generates for the advertiser.
When you run PPC (Pay per Click) ads through networks like Google Adsense and Mediavine, you collect pennies whenever a visitor to your site clicks on an ad or link.
Affiliates:
With this strategy, you're paid a commission when visitors to your site click through and convert on an outside marketplace like Amazon or on any other outside site.
Sponsorships:
Sponsorships are popular strategies for podcasts as well as for bloggers with a large social media following.
This entails charging a fee to both mention and review or recommend a company's product/service.
To stay in compliance with Google's terms and conditions, sponsored content on a website must be marked as such.
Premium content:
By publishing free content while also keeping some content behind a paywall, some sell subscription memberships on their content sites.
This strategy comes with its own set of infrastructure requirements, but the resulting MRR can increase the value of your site immensely.
That's the basic overview of what it takes to set up and monetize your own content sites.
But by buying already profitable sites like Brad did, you can cut out all that early effort and focus your attention on maintaining and optimizing your properties.
Many in the niche building world consider it an obsession, and getting a site to $1k in monthly revenue a huge accomplishment, so sites that are already profitable can be gold.
I found plenty of case studies online of folks getting sites up to around $3-$5k in monthly revenue after a couple of years' work.
The ability to skip that work, then apply financial and operational leverage as you consolidate sites as Brad did sounds brilliant.
The Acquisition Route – Financial Leverage
Content sites fall into two general categories:
Small traditional niche sites – these sites typically aren't staffed and their owners get them up to the $3-$10k monthly revenue stage using freelance writers and some other outsourcing.
If you have cash to infuse, and the skills to grow these sites to the next level, you should.
Large publishing sites – these content sites have been around for years and built up staggering amounts of traffic.
They're basically media companies at this point with content teams and monthly revenue estimates (based on traffic) in the six figures. This is the goal.
In Brad's case he came to his first content acquisition with years of experience in SEO and ecommerce.
Clearly, that type of experience will give you a leg up if you choose to buy rather than build, but you can hire or outsource SEO work as well.
To grow his own portfolio, Brad took on partners early on and was able to buy them out later.
He made purchase decisions quickly, pushed for fast deals, and focused more on buying properties that he knew he could work with than on haggling over the price.
His advice on convincing investors to fund your project?
Start with a small deal and use it to prove yourself by giving early investors a good return.
And go in with a plan for actively maintaining the site and keeping content fresh.
Brad points out that sites left to flounder unattended by private equity investors usually die off quickly in today's Google-algorithm world. (More on Google updates coming up.)
To really understand the content or affiliate model, it seems critical to understand Google rankings, Google's Quality Raters' Guidelines, and how the concept of the niche site continues to evolve as a result of those things.
Does Taste Matter?
In fact, the more I learn about those three things, the more I'm beginning to wonder if a big part of your job with content sites might not boil down to having good taste.
I mean the kind of taste that Ira Glass famously referred to when he said:
For the first couple years that you're making stuff, what you're making isn't so good, okay it's not that great. It's trying to be good, it has ambition to be good, but it's not quite that good. But your taste, the thing that got you into the game, your taste is still killer.
It's just a hunch, but even if you stay relatively hands-off in terms of operations, from a big-picture strategy standpoint I have a feeling taste matters.
Not to detract from analytics and SEO, but it does seem that the more Google's algorithms seek to mirror human judgement, the less the conventional distinction between 10-20 page "micro-niche sites" with lower-quality content and bigger high-quality "authority sites" even matter.
It seems only sites with high-quality content can survive anyway and would make your investment worthwhile.
Regardless, everyone agrees content must stay fresh (daily is ideal) to maintain traffic, so either inheriting or hiring writers and creators will come with the territory.
Taking on investors to finance an acquisition equals financial leverage, but another type of leverage will come into play if you plan to build a portfolio of sites.
At least it did for Brad.
How to Scale Your Success – Operating Leverage
One of the things Brad stresses when it comes to his success with content and affiliates is economies of scale.
Fifteen of his twenty-six purchases were in the design space.
Because of this consolidation approach, he could leverage the combined traffic he was getting across his sites to negotiate better affiliate and ad deals and increase revenues.
The work he needed to do as portfolio manager didn't need to grow in proportion to the number of sites he owned because of that type of operating leverage.
That's the ideal, and one of the reasons that I suspect the answer to my original question (considering what's changed since 2010 [everything], can you still do that in 2018?) is yes.
To me, operating leverage is the key.
Far more than back in 2010, we now have the ability to achieve economies of scale due to the systems and technology with which we run our businesses.
Think ad networks, CRM and email marketing platforms, WordPress plugins, keyword research software, and more.
It's true that we can't get away with what worked 15 years ago, but consider all that we can do now that wasn't even dreamt up yet at that time.
From what I gather from those who own multiple sites, besides staying somewhat hands on, having systems in place that streamline operations is critical.
Tools we have now, like TablePress for creating product comparisons within posts and Thrive Content Editor for saving reusable templates, make creating those streamlined systems easier than ever.
Google and the Myth of Passive Income
So in the process of researching and writing this article and learning from Brad's experience, I answered my questions.
It's not too late to invest in content sites, not by a long shot, if you can find them.
And building a portfolio of sites is certainly still possible.
I found loads of proof of content sites that are killing it with traffic. (FYI people love tutorials a lot. A lot lot.)
This type of investment does involve Google-related risk, yes, because the model depends on organic traffic.
But considering the current hunger for content, and your ability to purchase sites that already have traffic, it's risk worth taking from where I sit.
And you mitigate that risk if you hire or contract teams that produce high-quality content.
It's a must. And even though you won't be creating your own content, the idea of strictly passive income seems unlikely to me.
You don't have to be an expert in your niche, no; Brad says that he wasn't.
But you probably do have to have good taste – what I would consider an appetite for creating/viewing/experiencing high-quality things.
Another dreaded Google update hit in August, which many now refer to as the "Medic Update."
Basically, sites with a medical bent – what Google refers to as "Your Money or Your Life" sites – took a big hit.
These sites cover topics like dieting, nutrition, and medical devices, but they definitely aren't the only ones affected.
Google called it a, "broad core algorithm update."
It seems that this change puts more importance on qualities like, "trust, authoritativeness, and expertise," according to Google expert Marie Haynes.
If you were to look at buying a site today, effects of the update would already be reflected in the data, but the change highlights the importance of the quality of content and the purpose of a site.
Increasingly, sites that set out to help people with quality information and have a solid reputation for doing so win Google's approval.
And Google's approval is the name of the game with the content model.
What would I look for in this type of investment, besides revenue and the right financials of course? Here's a short list of what I would analyze:
Monthly traffic
Multiple revenue streams
Number of organic keywords ranked
Page content length (longer is better)
Average time on site
Evidence of quality, good taste, and authority
Purpose of the site and clarity of purpose
Overall alignment with Google's QRG
Time spent online and number of purchases made online continue increasing at a breakneck pace.
Consumers now individually read hundreds of articles every month online and collectively view billions of hours of video daily.
Our appetite for content is voracious.
From where I sit, owning that content and the traffic that come with it seems like a perfectly good and very profitable idea.