Topics:
Never Miss a Beat - Get Updates Direct to Your Inbox
What You Need to Know About Copywriting That Boosts Conversions
By Quiet Light
|
Reading Time:
9
minutes
Consider your online presence for a moment. Is it cohesive with a well-branded style and a consistent message?
Is your web copy attention-grabbing without being obnoxious? Does it ooze probity and trustworthiness while still keeping readers scrolling down the page and converting? If conversions are sluggish, the culprit could be your copywriting.
Despite all the hype around videos and visuals lately, expert copywriters like Lianna Patch can say with confidence that website visitors are reading and copy matters. Well executed copy can boost conversions considerably.
Higher numbers across the board in both add-to-cart conversions and purchase conversions: those are the kinds of results Lianna Patch has had with product-description rewrites and other research-based tweaks to a brand's copy.
Lianna can teach us a thing or two about effective copywriting. She's a conversion copywriter (and she's also a comedian) who takes broken copy and makes it run smoothly. You can find her work online at Punchline Conversion Copywriting.
For copywriters everywhere, the gold standards for writing insanely effective copy were set during a period that stretches from 1920-1975 and cuts right through the now infamous hay-day of the 1950's Madmen.
Names like David Ogilvy, Louis Engel, and David Halbert make up the list of writers who defined copywriting for decades to come. Ogilvy's famous 1958 Rolls Royce ad produced a 50% increase in sales that year.
Everyone knows that writing for the web has little in common with the kind of legendary copywriting put out during that time, right?
It's a different beast altogether, we're led to believe.
Actually, the best copywriters of today learned from the best of all time, with a lot of good A/B testing thrown in.
Let's see what web-copy experts like Lianna Patch find most likely to get the best results today. And just for fun along the way, we'll see how some of the old standards hold up to current best practices.
Here's what we know works right now to freshen up your web copy and boost conversions:
Infuse Humor and Personality in the Right Places
We're all familiar with the concept that people buy from people, but it's hard to know what exactly that should look like.
Copy that reads like a mutual-fund prospectus from the 90's – professional, smooth, serious – doesn't just ruin your customers' day by lulling them to sleep on the subway, it distances them from your brand.
Copy that reads like a real person wrote it?
That's the good stuff.
That's the type of copy that draws people in, wondering what's going to happen next and ready to give up the next few minutes of their lives to find out.
When you can activate curiosity and emotion, you're winning. And when you can connect with people on a human level with your copy, you're building those relationships that businesses thrive on.
Hold your customers at a cool distance and good luck selling them anything. Didn't Zig Ziglar say that?
Furthermore, like vulnerability, humor is disarming. People let their defenses down a bit. They start to like you and consider trusting you. From that place, they're much more likely to take advantage of your offers and take a real interest in what you have to sell.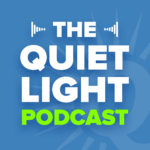 Listen to the Source of this Post:
This blog post is based on a podcast episode that we recently recorded. Listen to the full episode here:
Lianna has seen the results of infusing humor into your product copy, and she points out that email presents the perfect opportunity to use humor, even when your brand is a bit on the serious side.
Email is a one-on-one experience, after all, and needs to include a human touch.
She also advises that shorter is not always better, as you may think.
The old-timers felt the same. Check out the famous Merrill Lynch ad, "What everybody ought to know… About This Stock and Bond Business," written by Louis Engle.
It's conversational. (Example: "So what?" you ask. Well here's what.") It sounds like it was written by a real person, albeit many decades ago. And it contains over 6,500 words.
It was a direct response piece, and the version that ran in the 60's resulted in over 10,000 leads.
I've read all 6,500 words and I can tell you it doesn't contain a single joke. However, it does feel like a conversation with a good-natured mentor, not a banker.
And the CTA states simply, "We will be glad to send you a copy."
Cool, thanks.
Don't Neglect Your Customers Post-Purchase
According to Lianna, brands often fail to properly nurture the customer relationship post-purchase, which is a lost opportunity.
At that point, instead of folding them back into the general population of email subscribers, you should shoot for the more personalized experience that could get you a customer for life.
What kind of value can you deliver beyond the sale?
What do you know about them and their needs based on their purchase? And how can you continue to earn the trust they placed in you when they made that purchase?
Who are you in their lives now – a total stranger or a new friend?
Think of the messaging behind your brand and consider this fictional brick-and-mortar scenario: I walk into your store and buy a brand-new mattress, explaining that I'm not getting any sleep on my old one. The sales person is delightful. I pay and leave the store eager for the delivery.
Then, on second thought, realizing maybe I should've checked out your selection of pillows too, I walk back in. The same sales person greets me with a friendly smile and asks me if I'd like to see your awesome selection of new mattresses.
Weird. And off-putting. And with a good email marketing platform, that sort of let-down is totally avoidable.
Drip has a terrific how-to on setting up a post-purchase email sequence here.
This is what they recommend in a nutshell:
A thank you email specific to your product. (How to get started or when to expect delivery, for instance.)
An accountability campaign (Ensure they're using the product or answer common questions.)
An upsell sequence. (Recommend complementary products or offers that lead naturally from the original purchase.)
Remember to keep it personable and try adding a bit of humor in those emails. And if your product is consumable?
Add a replenishment campaign.
Consider the Easily Overlooked Areas
Online shopping has become old hat for most consumers these days. They see the same language over and over again on landing pages, product descriptions, and check-out sequences, so getting their attention in a way that still conveys your brand message is an art.
Any time you can say something in a new, interesting, or even weird way, you're more likely to connect through the screen to that real-live shopper and maintain their attention longer, according to Lianna.
She recommends you pay more attention to easily overlooked areas like the 404-redirect page or the exit intent pop-up.
Those areas present another opportunity to maximize your real estate and boost conversions by showing the human side of your business and capturing your audience's attention through language or visuals.
These brands show that it can be in the most unassuming areas of your site that you can really express your essence and shine:
Artist Steve Lambert showcases awkwardness on his 404 page, but also his humor, wit and overall inventive nature. Try watching the video all the way through without ducking your head and staring at your toes.
Lego keeps it super simple, but still shows its true self, connects with the visitor, and gets a giggle out of its 404 page at the same time. A powerful thing to do in a space that would be easy to ignore.
Salt City Builds appeals to the freedom-seeking side in all of us with just a simple background image and 6 words, while staying perfectly on brand. At one glance, you know exactly who they are and can imagine who you might become. Good stuff.
Besides the 404 page, another place where you can capture your audience's imagination and attention with humor and creativity include the exit-intent pop-up and your shopping cart if it's customizable.
Even in areas of minimal text, that wording can be critical and present yet another opportunity to show a human touch. Think back to the Merrill Lynch example and no matter how long or short the copy, be a wise mentor (or whatever persona fits your brand) rather than a boring banker.
Handle Subject Lines with Care
Email is still a powerful tool for ecommerce. Skincare brand Annmarie Gianni, for example, after getting very granular with their customer data and putting something like 70 automated email sequences in place, generated over $1.8 million from those efforts.
Of course, the first hurdle when it comes to email is improving open rates.
And this is where great copywriting can really flex its muscles – with email subject lines.
Just as we discussed with the easily ignored parts of a website, your subject lines should grab attention while showcasing the human side of your business.
Again, email is a one-on-one transaction, and this is no place to be overly formal and create distance between your brand and the person who receives the email.
For the old-time ad men the same challenge to grab attention and disarm the reader existed for headlines as it does for email subject lines today.
The headline of Ogilvy's Rolls Royce ad was a quote from one of the company's engineers and used lower-case rather than title-case. Louis Engle's Merrill Lynch ad also used lower case in the first five words and an ellipsis.
"What everybody ought to know…" it began.
This famous Young and Rubicam Postum ad from 1924 used a similar strategy in its headline, "Why men crack…" It wasn't the typical title-cased statement that would be expected and easy to skim past.
How can you similarly buck expectations with email subject lines? Can you create an air of mystery or intrigue the reader with humor?
How can you keep it casual and personable while speaking to your customer the way you want to be spoken to in an email?
How do you want your customers to feel when they receive your emails?
All critical questions to ask, and all answered with the right copy.
A quick perusal in my inbox shows that clothing brand Lou & Grey knows its customers (loves comfort and quality), understands their trigger points, and gets subject lines mostly right. Here's a sample, and notice the lack of caps:
everyone's obsessed with these…
jumpsuits for doing everything (and nothing) in
fact: signaturesoft is your travel bff
this is your new summer uniform
dresses that make clouds jealous
we just made the most perfect pants
Again, Lianna's advice comes into play… find places and opportunities to add an unexpected phrase or bit of punctuation or be unexpectedly human. That's how you're most likely to connect with the real person on the other side of the inbox.
Reconsider CTAs and the Copy Surrounding the Purchase
Humans are unpredictable, and nothing shows that fact quite like testing your Call to Action verbiage.
In one real-estate related example, a simple change in wording from "Order" to "Get" boosted conversions by nearly 15%.
In general, paying particular attention to all of your web copy close to the purchase can pay off big.
The challenge once again is to strike that magical balance between trustworthiness and light-heartedness that makes a customer feel comfortable yet confident in their purchase.
Just reading that last sentence should bring home this reality – you may need a professional writer to accomplish all that in a few words.
Remember that the check-out process is about customer experience and maintaining a continuity of confidence in you and your product. And again, humor makes people feel good.
Now's a good time to review your check-out process with that one question in mind…Does it feel good?
Let's check out an old-school version of the Call To Action from one of the masters. In Gary Halbert's legendary direct-response "Coat of Arms Letter," the "check-out" sequence goes like this:
I think I see a typo, which gives me the feeling of a real person on the other side. And, "Please make checks payable to me"? You can't get any more human than that.
The letter was sent out for more than 30 years to 600 million people.
Overall, it's not just about the power of words, but about the power of words to evoke specific feelings. Like most actions, conversions are driven by feelings.
Our job when it comes to copywriting is to respect that reality, not ignore it.
"All big changes of the world come from words," Iranian Cartoonist Marjane Satrapi has said, explaining why dictator's regimes always go after cartoonists and writers.
Clearly if any tyrants wanted to put a stop to ecommerce, they'd have to go after the conversion copywriters.