Topics:
Never Miss a Beat - Get Updates Direct to Your Inbox
Is it Time to Join the Subscription Revolution?
By Quiet Light
|
Reading Time:
8
minutes
In case you haven't heard the news, recurring revenue is where it's at.
From SaaS apps to exercise bikes, from Amazon's "Subscribe and Save" to streaming services and prepared meals, we seem to be in the middle of a shift when it comes to online business.
Several shifts, actually. There's the shift happening in the minds of consumers, which author Tien Tzuo talks about in his book Subscribed, where the motivation is moving from ownership to access.
Then there's the shift in the primary business activity of many companies from delivering goods to creating digital platforms on which to engage and analyze customers.
And finally, there's the shift in the way value is measured that John Warrilow points out in this week's podcast.
He recommends a shift in thinking about a company's value – from an old way based on snapshot numbers like sales transactions to a new way based on more wholistic, big-picture metrics like negative net churn.
Research shows that the subscription market in ecommerce has grown by over 100% a year over the past 5 years.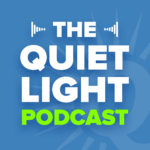 Listen to the Source of this Post:
This blog post is based on a podcast episode that we recently recorded. Listen to the full episode here:
Many see this as one of those pivotal points in the history of business that requires you to seize the moment.
A few key questions to ask yourself right about now: How well is your business keeping up with these shifts?
Is it time to add a recurring revenue stream to your business model if you haven't already?
Should you convert your existing model to a subscription-based model all together?
John Warrilow believes that in many cases you should. John's the author of the book, Built to Sell, and founder of the company Value Builder, where he helps entrepreneurs improve the value of their company leading up to an exit.
According to John, when it comes to the question of when to jump in and ride this new wave in online business, that time is now.
In this post:
The Fortune 500 and You
Five Tips for Making the Switch
Subscription Management Platforms to Know
What Does it Look Like?
Forming Win-Win Digital Relationships
The Fortune 500 and You
A quick look around at today's Fortune 500 serves to highlight the extent to which things are changing.
As Tzuo points out in his book, nearly half the companies who were on the once seemingly permanent list in 2000 are gone.
Those who have held onto their place since then, like IBM and Xerox, focus a lot more on providing solutions and services for customers than products nowadays.
Those who arrived on the list and shot up to the top since 2000, like Netflix and Google, were never actually focused on products to begin with. They honed in on providing direct and personalized solutions to customers from the beginning.
According to Warrilow, if you're still operating a transaction-oriented product-based model, that direct digital relationship to customers is the key to converting to a more integrated and ultimately more sustainable subscription model.
And identifying companies and industries that haven't made that shift yet spells huge opportunity.
For anyone looking to take advantage of that opportunity, experts like John have a few recommendations.
Five Tips for Making the Switch
1. Think replenishment.
Subscriptions fall into three categories – replenishment, curation, and access.
While curation services like Birchbox are still the most popular of the three, that's not the whole story.
Churn rates (total number of customers lost over a given time period/number of customers at the beginning of that time period) are generally much lower for replenishment services.
That's why John advises that your first step in considering this model for your business is to study your products and customers and look for the "consumable nature" of what you have to offer.
What aspect of your niche needs to be replenished on a regular basis?
What recurring needs do your customers have?
Businesses like Dollar Shave Club (acquired by mega-conglomerate Unilever in 2016 for $1 billion) were built in answer to these questions.
Companies like Stitch Fix and meal-kit services like Blue Apron have created an interesting approach that blends replenishment with curation.
2. Create direct lines of communication with your customers.
For the subscription model to work, you need access to your customers.
While FBA companies can and should take advantage of Amazon's "Subscribe and Save," the inability to capture your own customers' data and contact information puts you at a huge disadvantage.
Ideally, in order to create recurring revenue sources, you need your own platform from which to build relationships with your customers, capture their contact information, and begin communicating with them directly through email marketing and other means.
That doesn't mean an FBA company is sunk. It just means you have to find creative offers like warranty programs and other ways to interact with customers directly.
And if you don't have your own platform, John says, consider building one. Even if that means creating a separate but related business to do so.
3. Look for the 10X value proposition.
One mistake that experts like John warn against whether you're adding on or converting to subscription-based sales, is treating the subscription sale the same as a one-off sales transaction.
They're not the same.
The level of trust is much higher when someone gives you permission to make regular hits on their credit card, and consumers are well aware of the gains to your business.
To convince a customer to make that leap with you, you'll have to create a solid win-win situation.
The value proposition will have to be dramatically higher than with a one-off sale, or even 12 one-off sales in the case of an annual subscription.
To really do it right, your subscription has to be convenient, yes, but also packed to overflowing with value to the subscriber.
A Netflix subscriber for around $10 a month gains access to a vast sea of viewing options.
An Amazon Prime member gets 2-day shipping plus unlimited streaming and more. It's a no-brainer, and that's the imperative.
4. Focus on churn.
Conversion rates are relatively low for subscriptions. On average and across industries, only 55% of consumers who consider subscribing actually take the plunge.
But once you gain a customer, the trick is keeping them on board. When it comes to business valuation, churn rate is everything.
And it's the killer of subscription businesses.
John warns that revenue churn rates over 5% per month are a bad sign. And he makes the distinction between overall churn rate and net churn rate.
In the simplest terms, your churn rate is calculated by dividing the total number of subscribers who cancel or downgrade in a month by total number of subscribers at the beginning of that month.
Net churn takes into account both the lost revenue from customers who cancel or downgrade, and the additional revenue from customers who upgrade.
The holy grail for a subscription business is negative net churn. That occurs when the gains in revenue from upgrades or new customers out-pace the losses.
5. Be prepared for new infrastructure needs.
Keep in mind that adding a subscription option for existing customers isn't as simple as making multiple sales when it comes to the administrative side of the business either.
It's another warning for business owners considering adding on or converting to the model – the infrastructure needs are intense.
You'll have to be set up to handle recurring billing with all that entails (more than many people realize), plus there's much more to it than taking on new customers.
It turns out that most of your customer interactions will relate to existing subscribers.
Renewing, pausing or suspending, adding on, upgrading, and cancelling will make up the bulk of your transactions, so having systems in place is critical.
Also, the ability to sign up customers seamlessly across multiple channels is becoming more important every day. With low conversion rates, reducing friction is essential.
Fortunately, tools and platforms exist for managing a subscription site that can streamline your workflow and make the process feasible.
Subscription Management Platforms to Know
Zuora is a management platform for subscription billing. Founded by Tien Tzuo who was an early team member at Salesforce, the company has a broad array of products and SaaS apps to fit the needs of any business in any industry. They're constantly evolving and adding new features as well.
What people like:
Flexibility
Helpful training
The ability to test new ideas quikly
Constant upgrades
What people don't like:
Complexity
Reporting limitations
Recurly is a high-end enterprise-level subscription management platform whose clients include LinkedIn and Hubspot. The platform handles recurring and one-time payments, compliance for storing credit card information, trials, add-ons, and set-up fees. The platform has built-in systems to reduce credit-card decline and improve customer retention.
What people like:
Easy set-up
User-friendly platform
Customer support
Automated invoicing and communications
What people don't like:
Expense
Reporting limitations
Coupon functionality has limitations
Rebillia is another popular subscription management payment app built on the BigCommerce platform. It allows you to automate recurring purchases, stay compliant, and send product recommendations and other communications to customers.
What people like:
Customer service
FlexibilityReporting
Ease of use
What people don't like:
Installation issues
Limited to BigCommerce stores
What Does it Look Like?
Subscription options and new platforms seem to pop up daily. When you're considering making the transition to a subscription model or adding one, you have a vast array of models and variations to check out for inspiration.

B2C
The New York Times – Ah how the mighty have fallen…and gotten back up again. Remember when we'd reached the end of the road for newspaper giants? The Times added a metered paywall to its site in 2011. It now has around 2.33 million paid subscribers, and digital circulation is up 42% in the past year. It's a good, although still experimental, subscription model.
Other interesting examples of the B2C model to check out include:
Pluralsight
Super
Pencil King
eSalon
Ipsy
B2B
B2B firm, Docusign, provides electronic signature services and digital transaction management. This tightly focused company started in 2003 and now has somewhere around 88 million users in 188 countries. This brilliant service stretches across industries and applies as much to the individual as it does to the enterprise.
B2B examples abound, of course, but to name a few:
Office Max's Subscription Option
My Work Hero
Design Pickle
Acuity Scheduling
Forming Win-Win Digital Relationships
For businesses and consumers alike, the good news about this trend is that the subscription model forces a win-win relationship between the business and the customer.
Gone are the days of slick advertising when big companies could focus only on getting the sale and delivering a product with little regard for the customer.
Media giant, Disney, announced recently that plans to launch a suite of direct-to-consumer subscription-based services are now, "the biggest priority of the company during calendar year 2019."
The game has changed, and the focus now is on your relationship with the customer, the level at which you communicate with them, and the value-added services you can provide.
If you want to join this revolution, that all begins with your customers.
First open up lines of communication with your existing customers and then look for replenishment needs. Their needs are your opportunities.
If you want to increase the value of your business right now and make it exponentially more sellable, what does that look like? It looks like recurring revenue.