Topics:
Never Miss a Beat - Get Updates Direct to Your Inbox
Selling Baby Products from Home via Amazon
By Quiet Light
|
Reading Time:
12
minutes
Today, new parents are shopping online for everything from cribs to car seats. Between 2022 and 2026, the online baby-product retail market is expected to grow by $13.6 billion. If you're excited to grow or launch a business on Amazon, this forecasted growth provides great opportunities for selling baby products online. 
This article will cover everything you need to know about how to sell baby products on Amazon, including:
How to successfully navigate Amazon's requirements for selling baby products

Where to find reputable suppliers who specialize in baby products and the supplier red flags you should never ignore

Ways to stay above the competition and get approved to sell your baby products on Amazon

How to effectively market (and sell!) your product to Amazon shoppers 
Related Articles:
What You Need to Know to Start an Amazon FBA Business
How to Start an Amazon FBA Business On a Tight Budget
How to Sell My Amazon Business for Maximum Value 
Navigating Amazon's requirements for selling baby products 
When parents shop online, they're juggling a lot of priorities. Good prices, high-quality products, reliable customer service, and Amazon Prime-speed shipping are all factors they're thinking about while buying items like wipes and baby formula. 
But one priority that parents are not cutting any corners on is safety. And parents aren't the only customers who have safety in mind when shopping for little ones. Forty percent of shoppers buying baby goods online don't have any young children in their household. Many of them are caregivers or friends and family buying gifts off of a baby registry.
That concern for safety is why so many shoppers, from expecting moms to doting grandparents, are confidently clicking the buy box for baby products on Amazon. Amazon is serious about their requirement for children's products to meet specified certification standards for listing baby products online.
To help you navigate those rules and regulations, we're going to cover the following topics:
Specific requirements Amazon asks of baby-product sellers

Baby products you cannot sell on Amazon
What are the regulations and requirements for selling baby products on Amazon?
The baby category includes a wide variety of products. Potty-training supplies, travel gear, nursery decor, baby-care items, and maternity products are all included within the category.

All of these baby products are overseen by three main regulatory agencies:
Consumer Product Safety Commission (CPSC), whose mission is to protect the public against unreasonable risks of injury or death from consumer products

Food and Drug Administration (FDA), which regulates human drugs and biological products, medical devices, food, and electronic products that emit radiation

National Highway Traffic Safety Administration (NHTSA), which regulates car seats
If the item (or bundle of items!) that you're selling through your FBA business falls into multiple categories, it might be regulated by additional agencies and regulations. 
While you're researching the profitability of a product and running through the stats on Amazon Seller Central, spend some time researching each federal agency's specialities and which regulations apply to your product. 
In many cases, obtaining a patent can give you a serious competitive edge within your market. Here's a video that discusses how to go about that process effectively.
Are there any baby products you can't sell on Amazon?
While most baby products are allowed to be sold on Amazon, there are some products that Amazon restricts. These prohibited listings include products such as:
Drop-side cribs

Infant formula products that do not meet FDA premarketing requirements, such as goat-milk formula or HIPP formula and milk products

Padded crib bumpers 

Infant inclined sleep products 

Amber infant teething products
Finding suppliers who specialize in baby products to sell on Amazon
The baby category is a broad (and popular!) category on Amazon, so it's important to find your niche. Whether it's teething toys or bottle cleaning brushes, make sure you take the time to do your product research and estimate your profit margin using tools through Amazon Seller Central. 
How can you find suppliers who specialize in baby products to sell on Amazon? 
Once you decide on your product, it's time to locate a supplier. There are many ways to find a supplier, but the go-to resource when it comes to finding a manufacturer is Alibaba. Alibaba is a platform that allows you to shop through manufacturing partners around the world, order test products, and place your orders. 
With just a few searches, you'll have a long list of suppliers for any baby product you can think of. Look for items that not only meet the quality standards required for baby products but also match your price requirements. 
It's also important to future-proof your online business by searching for suppliers you can rely on. This reliability will help you establish a smooth and lasting working relationship. 
When navigating Alibaba and looking for a supplier, it's important to remember certain tips to find safe products, negotiate profitable prices, and set clear expectations. These include: 
Search for suppliers (not products!) to help you avoid requesting multiple quotes from the same supplier

Get quotes from multiple suppliers

Be specific in your requests

Set clear due dates

Get product samples

Establish contracts or written agreements

Use a third-party inspection company 
Questions to ask when requesting a quote from a manufacturer 
After you've identified a supplier you're interested in working with, it's time to send them a quote request. It's important to include as much information as possible in this request. In your request, include details such as size, color, and quantity, as well as a product photo, to ensure that the supplier knows what you're looking for.
Although price point is important when it comes to finding profitable baby products to sell on Amazon, it's not the only thing to consider when finding and vetting a supplier.
Here are some questions to keep in mind as you're vetting a baby-gear supplier and sorting through quotations: 
Does this supplier have all the certifications necessary, especially in an Amazon category regulated by the CPSC?

How long has their company been in business?

Are they able to provide product specifications, product photos, and necessary certificates?

Can they define production lead times and payment terms?
Watch out for these supplier red flags 
In addition to knowing how to recognize a qualified supplier for your Amazon FBA business, it's also important to know what to avoid. Here are four red flags to pay attention to when evaluating potential suppliers: 
Inflated prices

Issues with product quality 

Inventory management issues

Lack of communication 
Inflated prices
If the supplier you're researching is quoting you a higher price on a product than other suppliers, talk to the supplier about the reason behind their pricing. A higher price could indicate that the supplier is overcharging you for the product they're providing. If that's the case, it's time to move onto another supplier. 
It's important to note that low prices are also a reason to dig deeper. A low-dollar price tag could be a positive indicator, pointing to a supplier's super-efficient manufacturing process. Or it could reveal something less than desirable, like lower quality on the product you're thinking about purchasing. 
Issues with product quality
The supplier should be able to provide proof they're meeting high quality standards for the product you're purchasing from them. Suppliers should be able to share where they source their product. Ask the supplier how they adjust quality control issues if product quality were to become an issue in the future. 
Inventory management issues 
A global pandemic exposed many problems with supply chain and inventory management. This serves as a reminder to ask a supplier how they manage their inventory. Suppliers should be prepared to manage shipping delays and shortages. 
Ask a supplier how they deal with unexpected shortages of your Amazon product, or if they have backup inventory so you can avoid unexpected shipping delays and shortages. 
Lack of communication 
Just like any business relationship, communication with your supplier is key. If you have questions about a potential order, your supplier should be willing to talk through your questions and communicate with you about their products.
If you experience a lack of communication or an unwillingness to answer questions you have, that's a good sign it's time to look for a different supplier. 
Getting approval to sell your baby products on Amazon
Because the approval process on Amazon is lengthy and sometimes accompanied by application fees, many less serious Amazon sellers won't complete the process. That means if you get approval for selling baby products, your competition might be much lower than in another, less restricted category.

If you're a long-time Amazon FBA seller and you're looking to expand your business, this could be just what you're looking for to take your business to the next level of success. 
How to apply for approval to sell baby products on Amazon
Requesting approval to sell your product on Amazon isn't complicated, but it could take time to work through the process. If you're an established seller with a good reputation on Amazon, you might find that you receive automatic approval for your request.
To request approval, log into Amazon Seller Central to check for restrictions and request approval. Then, you'll complete the following steps:
In your Seller Central account, click on inventory

Click 'Add a Product'

Search for your product

If the search result shows a restricted product, select 'Listing Limitations Apply'

Finally, select the 'Request Approval' button
Thinking of Selling Your Business?
Get a free, individually-tailored valuation and business-readiness assessment. Sell when you're ready. Not a minute before.
If you don't receive immediate approval, Amazon will request more information and product descriptions. This could include a detailed wholesale invoice and additional information about your business and products. Amazon uses this information to decide whether you will be allowed to sell products in this restricted category.
If you want to set yourself up for success and increase your odds of getting approved by Amazon, consider the following items:
Apply to sell products using household baby-product names

Obtain official invoices from your supplier 

Purchase your baby gear or products locally or directly from the manufacturer 
Utilize household baby brand names
Brand names matter when selling baby products on Amazon. The restrictions that Amazon puts on children's and baby supplies protect customers from counterfeits or defective products.
Selling a product from an unrecognized brand name decreases your chances of approval. Start the approval process with a name-brand baby product, even if you don't plan on always selling that item as an Amazon seller. 
Have official invoices on hand
Amazon will request the official invoice of your product, so a retail receipt won't cut it when it comes to requesting approval. Before sending the invoice over to Amazon, make sure the information on the invoice matches the information you have in your Seller Central account. 
All invoice must contain the following information:
Your name

Your address

The name and address of the manufacturer or distributor
It's also important to ensure the invoice meets the minimum quantity requirements for the product you're applying to sell.

Source your product locally or from the manufacturer 
Amazon does not normally accept invoices from overseas manufacturing for restricted products. If possible, purchase your items directly from the manufacturer or locally to ensure the product is safe and authentic.
Unfortunately, there isn't a set timeline for approval, and Amazon doesn't always respond to declined requests with a reason for the failed approval. It could take a few hours or days, and you might need to resubmit your applications.
But remember that once Amazon gives you approval, you have an advantage over other sellers on Amazon who don't try to sell products in restricted categories or fail to get their products approved. 
How to market your baby products on Amazon  
You've navigated through the red tape of Amazon restrictions and have their approval to sell your baby product. Now it's time to market your product to customers. 
Marketing your baby product on Amazon is more complicated than selling products on your own website. There are a variety of marketing strategies for Amazon business owners, but they should include promotions in two different categories:
External promotion

Internal promotion
In other words, you'll need to focus your marketing strategies on making your product stand out off of Amazon and on Amazon. 
Marketing your product externally 
There are many ways you can stand out to customers who are browsing for baby products online, including:

Sharing your product on social media

Linking to your Amazon product on other sites 

Creating a successful SEO strategy 
Drive traffic to your Amazon listing through social media
Sharing content on social media is a great way to connect with customers while they're scrolling Instagram or Facebook. If you have a professional selling account on Amazon, you can create a promotional code to share on social media.
You can also identify someone who is a social media influencer that your audience pays attention to and trusts. Maybe there's a parent who shares baby item reviews on YouTube or an account on Instagram that talks about what baby products are their must-haves for baby registries. Running a promotion with an influencer is a great way to spread the word about your product. 
Link to your Amazon product across the web
When marketing your product externally, work to find opportunities to link to your Amazon listings. Not only does this increase the amount of eyes on your product, it also helps drive that external traffic back to Amazon to purchase your products.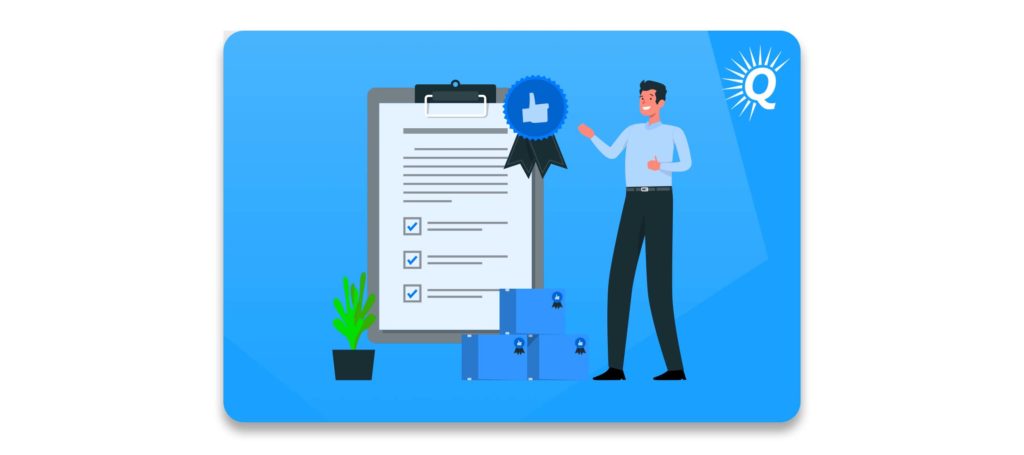 There are a variety of ways to backlink to your Amazon's listing, including:

Creating a blog post on your own website (or a guest post on someone else's site) that links to your Amazon product

Publishing a how-to video of your product on YouTube with links to your product in the description 

Mentioning your product on a parenting podcast and linking to your product in the show notes
Creating an SEO strategy
If you're selling products online, using search engine optimization (SEO) techniques to write product descriptions is nonnegotiable. Writing engaging and SEO-focused product descriptions not only helps you connect with a customer's emotional triggers, it also directs them to your product on Amazon and helps them find the baby product they're searching for. 
When search engines notice that your listing is a relevant search result, they'll rank your product higher. That makes it easier for your target audience to find your listing and add your product to their cart. 
Internal marketing 
To market your product well, you need to increase your product visibility in the Amazon marketplace. There are many ways you can successfully market your product on Amazon, including:

Making sure your listing has high-quality photos 

Getting on the first page of search results 

Investing in Amazon PPC 

Utilizing the question and answer section
Share high-quality photos
Part of marketing your product on Amazon is thinking like your customer. When parents shop on Amazon, they want to imagine what their new baby will look like in those adorable new baby clothes, or what a product will look like displayed in their freshly painted nursery.
To capture their imagination, make sure to include high-quality photos in your product listing. You'll want to include some photos of just your product on a white background, but also invest in lifestyle photos that show parents and babies interacting with the product you're selling. 
Get on the first page of Amazon's search results 
Maybe you decided to sell baby wipes on Amazon. You're not the only Amazon seller marketing wipes to parents shopping online, though—currently, there are thousands of Amazon listings for that product that customers can choose from.
Many shoppers never make it past the first page or two of search results, so landing on the front page is a must-have for reaching customers. According to Amazon Seller Central, their search engine focuses on the following items to rank listings: 
Text match

Price

Product availability

Sales history
Improving your product description, pricing your product competitively, and working to keep your product in stock are all ways to improve where your product ranks in search results on Amazon. 
Invest in Amazon PPC
Amazon pay-per-click (PPC) is an auction-style marketing system where sellers bid on keywords. When someone searches Amazon for phrases like "nursing cover" or "baby pacifier holder," the seller with the highest bids on relevant keywords wins the auction, and their product is listed in their chosen placement on the search results page. 
Advertising on Amazon through sponsored ads not only drives your sales internally, but it also helps you rank higher in organic search results. This makes investment in Amazon PPC a great growth strategy for your online business. 
Utilize the question and answer section
When creating a product listing for the baby item you're selling on Amazon, make sure to include answers to the common questions people might have about your product.

Amazon also features a question and answer section on your product page, so you can market your product well by responding to customer questions promptly with accurate and clear answers. This helps build trust with your customers and also increases their trust in your customer service. 
Scaling your Amazon business
You launched a profitable baby product on Amazon—that's a success worth celebrating! But it's not the end of your journey as an online business owner. Many Amazon sellers grow their business by launching more products or even exploring the possibility of selling on multiple marketplaces. 
You might consider launching additional products within the baby category on Amazon, which is set to experience growth. Or you could expand your online business by selling products in a completely different category. Since you're already selling a product in a more restricted category, it's usually easier to experience success with additional products. 
Conclusion
Selling baby products on Amazon can be exciting, and the experience can help you grow as a business owner. 
If you have finances and financial resources to invest and are ready to learn new business strategies, the possibilities for where your online business can go are almost limitless!
Buy a Profitable Online Business
Outsmart the startup game and check out our listings. You can request a summary on any business without any further obligation.