Topics:
Never Miss a Beat - Get Updates Direct to Your Inbox
These 6 Stories Show Why You Need a Post-Exit Plan
By Quiet Light
|
Reading Time:
9
minutes
A 7- or 8-figure exit would be an incredible rush for any entrepreneur. While creating an exit plan for your business is certainly important, and you can't start too soon, the most important part of the plan is often overlooked. What's next? After the exit things can easily go sideways. As these stories show, if you don't have a post-exit plan, you may not be as prepared as you think.
The Essential Part of an Exit Plan
Nate Ginsburg has never taken the conventional route in business.
Not when he got started as a solopreneur. Not when he sold the US side of his Amazon FBA business last year.
And not now, a little over a year after his near-seven-figure exit.
In the short time since, he's been from New York (home to his self-styled "Summer of Hustle") to Burning Man to Minneapolis to California and then back to Asia where he likes to spend his winters.
He didn't have an exit plan, exactly.
Hearing his story, I imagine Nate living life like some entrepreneurial version of Jason Dill sailing through the streets of New York in one of those classic 90's skateboard videos.
Freely.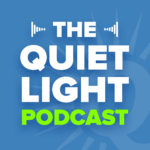 Listen to the Source of this Post:
This blog post is based on a podcast episode that we recently recorded. Listen to the full episode here:
Even if you've never touched a skateboard yourself, just watch the last few minutes of Alien Workshop's Photosynthesis, and tell me you don't want to be Dill if only for a few minutes.
Whether it's handstands in the middle of a street in Manhattan, or selling an Amazon business, Nate makes difficult things look insanely simple like that. He seems to find the path of least resistance and changes course easily.
The comparison stops there, though. Dill himself would be the first to tell you he's been incredibly lucky to live past 40 and refers to his young skateboarding self as a "completely psycho, drug addicted alcoholic."
Nate, meanwhile, is serious about his health and a serious yogi. Even in business, he stays flexible yet disciplined, never afraid to try something new and experiment.
The way he sold his business last year, the Amazon business which he calls his "first significant sale," is a study in flexibility itself.
He had already sold 49% of it to an investor-partner after starting and running it for a few years on his own.
Sales had accelerated quickly, and profits looked great on paper.
But all those profits had to cycle back into the business to keep up with inventory and new product launches.
Despite the success, "my bank account was not growing like I wanted it to," Nate says.
An Unconventional Exit
A year after that first sale, his partner Travis called from Vietnam and casually mentioned that a Chinese company invested in Amazon businesses might be interested in buying.
Three days later, he was on a plane to China to meet with them and work out the deal.
He and Travis sold the US side of the business and kept the EU side. It was an unusual arrangement that suited both parties just fine.
Soon after the sale, though, Nate found himself drifting a bit, and left with a lot of questions:
What should he do next?
What was truly important to him?
Which direction should he go?
What was he good at?
Where and how could he add value now?
The deal went through in early May.
He spent the summer "flying around the world," and attended a string of events, such as a camp for entrepreneurs hosted by Simon Black and the Sovereign Man team.
Nate soon brought his usual intensity and deep focus to the study of investing and has completed two subsequent deals – one an investment and the other an acquisition with his partner, Travis.
The acquisition, a cryptocurrency publishing website, they bought at what he hopes turns out to be a healthy discount.
What has he learned from all this?
The importance of free cash flow.
The fact that he doesn't ever want to buy himself a job.
That one of his strengths is assembling great teams – one way, besides capital, that he can truly add value.
The fact that you make your money when you buy, not when you sell.
That if he wants to buy at a discount, he'll have to be proactive about finding deals.
And something he's discovered about happiness? That like most entrepreneurs, the key for him is having a project to work on, and one he can get excited about.
Nate's life since the sale of his Amazon business has been a whirlwind, for sure.
The Essential Part of an Exit Plan
Mark has always been careful to caution sellers…the most important part of your exit plan in business is knowing what's next.
It's best to have a plan, or things can go sideways quickly.
In other words, an entrepreneur without a business can be a problem.
Nate probably wouldn't argue with that; in fact, few who have sold would.
An axiom like "if you fail to plan, you're planning to fail," may sound trite, but dozens of highly-successful people prove it to be true again and again.
Kobe Bryant, for instance, was a notorious planner when he was in the game.
In the forward to Bryant's book, Mamba Mentality, Pau Gasol says this about working with the legendary player:
I remember it like it was yesterday: We were in Boston during the 2010 finals and I got a text from him. He wanted me to come to his room to show me a few clips of how the Celtics were covering the pick-and-roll and how we should attack it for the next game. I know for a fact that degree of detail, both in preparation and study, was a key factor in us winning those championships and many of the successes that Kobe achieved individually.
In fact, it strikes me that professional sports not only often showcase the stellar success of those who plan meticulously and set measurable goals, but it's also an arena where a good exit plan becomes critical.
Many a sports star has faced the same questions that Nate faced last spring, and more than one has gone off the rails after failing to answer, "What's next?"
And it seems that the ways to handle an exit are as diverse as the people who make them.
Now that we've seen how the story's unfolded for Nate so far, here's a quick look at the way a few more post-exit plans (or lack of plans) unfolded – the weird, the wildly successful, and the wise alike – in the world of online business and beyond.
Rob Walling
When Rob Walling exited Drip to the tune of 8 figures, he knew going in that a Silicon Valley acquisition meant the founders would be expected to stay with the company for a few years at least. This wasn't his first exit.
Furthermore, Walling wasn't only the founder of his bootstrapped SaaS company at the time, he was practically a founder of the self-funded software start-up movement itself.
To hear him talk now, his exit seems meticulously planned. And he'd already built an online community of entrepreneurs, authored a book, run two podcasts, and co-founded MicroConf, a conference for self-funded software companies.
In short, he had options in place and wasn't at risk of getting bored anytime soon.
He knew his job for the next while would be to facilitate the transfer of knowledge to Leadpages, the acquiring company, and moved with his family to Leadpages headquarters in Minneapolis.
What was Walling's biggest advantage post-exit? Self awareness.
He knew he didn't want to repeat his successful experience with Drip, and he knew the next thing he'd do would have to make money ("That's how we keep score, right?") and would have to be something he truly enjoyed doing.
Heath Kirchart
Professional skateboarder Heath Kirchart, who exited the sport suddenly and by choice after nearly 20 years, had what can only be called lack of plan. At the age of 33, that was exactly the way he wanted it.
He's only serious about adventures now, like sailing the Baja Peninsula in a homemade boat, and takes on odd jobs that he thinks of as, "just fun stuff to do."
Some of the projects he's taken on post-skateboarding to make ends meet, and which he's ranked on a scale from 1-10, include:
Vending Machine Owner (8)
Bartender (8)
General Contractor (2)
Pizza Delivery Guy (10)
Quoted as saying, "I just think that life is really long, and I didn't want skateboarding to be the only side of life I saw," Kirchart may be smarter than the rest of us.
One thing's for sure – he knows his priorities, and he lives by them
Amanda Raab
Amanda Raab would use the success of her first business, Pure Pearl, as a platform on which to build more success.
After starting her first company as a grad student and taking it to revenues over $1MM in just a few years, she decided she could replicate the systems she'd put in place in that business to build others.
And that's exactly what she did.
Business, for her, was a natural outlet for her creativity combined with her love of managing projects and finances. So she didn't stop with Pure Pearl.
Like Nate, she knew she didn't want to create a business that just turned out to be a job for herself, so she perfected a system of building lifestyle businesses.
That meant she'd have time to have a life.
How? By outsourcing from the outset, keeping a tight focus on the big-picture goals, and guiding everything towards the overall vision she held for the brand.
And as her accomplishments since that first exit have shown…when you keep the momentum going, success tends to breed success.
Ryan Daniel Moran
Ryan Daniel Moran had something of a master exit plan.
When he exited his physical-products company for 8 figures in 2017, he had already built the infrastructure for his post-exit future as an entrepreneur.
He had a media platform in place at both the Freedom Fastlane podcast and Capitalism.com.
The way he looked at it, he now had the freedom to use those platforms to build the business of his dreams, with two major changes:
He would no longer need the income to fund his life, so that created a great deal more freedom.
He would remove himself as much as possible from the operational aspects of the platforms to make them more self-sustaining.
As well, he planned to use his capital within the community he'd built up to that point, "To court more of those businesses that we really believe in, for me to back them with my capital, and for us to bring in our team to grow those businesses."
"I love the model of using capital that I have and backing entrepreneurs in our communities and helping them grow by bringing in the right people," Moran shared.
His plan: to look at business from that point going forward as a "playground," with the ultimate goal, "to build a media empire that swings elections and puts businesses on the map." Just a tiny thing.
His plan at the time that he recorded the episode of Freedom Fastlane where he announced the sale of his physical products business, besides investing in his online community, was to fire himself at Capitalism.com, forcing the company to grow up and replace him, and come up with products that didn't directly involve him.
Moran didn't just have a post-exit plan, he has a master vision that continues to guide him.
Kobe Bryant
Kobe Bryant retired from basketball in 2016 after playing 20 seasons with the Los Angeles Lakers and winning 5 NBA championships.
After that exit, he almost immediately joined forces with Jeff Stibel to found a venture capital fund that The Wall Street Journal called, "a $100 million vehicle for investing in technology, media, and data companies." Good idea.
Plus, he won an Oscar and wrote a book or two.
The fact that he had a completely thought-out post-basketball plan probably came as no surprise to his teammates or anyone who'd tried to compete against him in the game.
When asked about the greatest challenge he's had since leaving the game, what he misses most, he said this:
When you play the game, you hit a game winning shot, you miss a shot, the reaction's there, you can see how people respond, or you can feel it. What I do now, you don't…that's not there. That's the one thing I miss is being able to feed off the energy.
The tangible results. The instant feedback. The rush.
I think most entrepreneurs who've exited a company they built themselves can perfectly relate. At some point after the exit, they miss the same things.
It's exactly why it's so important to be prepared. Take a break, sure, but know the answer to that critical question, "What's next?" in whatever form that may take.
Nate Ginsburg knows this…whatever he does next, and wherever he invests his capital, it will be intentional. "I want to get into a business where I can personally have an impact," he says.
It's one thing all of these very unique individuals have in common: whatever they did, they knew WHY they were doing it.