Topics:
Never Miss a Beat - Get Updates Direct to Your Inbox
Start a Successful Lifestyle Business With This 3-Step Formula
By Quiet Light
|
Reading Time:
9
minutes
Back in the early 2000's, when Amanda Raab got started with ecommerce, she was something of a phenom.
She's been lucky in business the way 80's band Dire Straits was once lucky with their first single, Sultans of Swing – the one that catapulted them into fame.
Here's how bassist John Illsley puts it:
People have said we were lucky, but I say: 'Well, what does luck mean?' The fact of the matter is that it was a bloody good song, the band was pretty damn good, and we worked bloody hard. And the only way you're going to get anywhere is by being committed.
That's the kind of luck Amanda's had as an entrepreneur, the kind that comes from staying massively committed and working bloody hard.
She learned how to start an ecommerce business by starting one.
The business she built as a grad student back in 2004, PurePearl, gained attention from magazines like Time, Cosmopolitan, and Elle.
And reached revenues over $1MM within just a few years.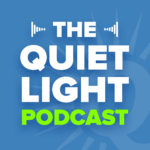 Listen to the Source of this Post:
This blog post is based on a podcast episode that we recently recorded. Listen to the full episode here:
Amanda created her own documentary around pearl-sourcing trips to China before selling PurePearl.
And she also used that start-up experience to create a system. One she could replicate to start other ecommerce businesses that wouldn't require working insane hours or giving up her life to run them.
So much has changed in ecommerce since Amanda first started out with her pearl company.
Truly, in the lightning-fast world of online business, most entrepreneurs will tell you there's only one real constant.
Change.
Back in 2004, the iPhone hadn't been invented yet – most of us were still t9 texting and the thought of voice searching would have been absurd.
I love this quote from a Guardian article around that time. It seems sort of adorable in retrospect:
Despite fears among mobile operators that the growth of the medium would begin to plateau, new figures from the Mobile Data Association show that the humble text message, typically just 180 characters long, has become one of our favourite means of communication.
That was then. Now, according to John Forde of the Copywriter's Roundtable, the number of phone-only internet users sits at around 2 billion.
And it's been predicted that by 2025 around 75% of all web surfers will exclusively use mobile.
Already, more than half of all internet users are shopping from their phones.
The change keeps coming, but when is that a good thing?
Maybe when, like Amanda, you have a passion for creating new things – for the right person, sometimes change can look a lot like opportunity.
Mark observed in last week's podcast that buyers of online businesses in his experience often share certain characteristics.They tend to be "tinkerers," he says, who thrive on the opportunity to improve existing operations. They like to take what's already been built and scale from there.
Some people, on the other hand, are more like Amanda, born creators.
Good news.
For those entrepreneurial souls who find joy in creating something out of nothing, business building rather than buying can be the perfect opportunity.
"You can't buy something," Amanda points out, "without having somebody build it."
How do you make it in the world of business these days if you're a builder and visionary? And can you start an ecommerce business now and succeed, but still have a life?
In this post we'll hear from a master builder on how to think strategically, act systematically, and bring a business vision into reality by following three important steps.
Here's how:
In other words – outsource from the outset
How different is all this, really?
The brand becomes the big picture
Step #1: Build Teams
Amanda remembers attending an online marketing conference and having one of her biggest revelations in the early days…
She didn't have to do it all anymore.
And most importantly, she didn't have to do the things she didn't like.
Now she says that putting a team in place, a trial and error process, she admits, should be the first step of executing a new idea.
Again and again we hear the same advice from those most qualified to give it – you need to create a team of people who each excel at their individual area of business.
Whether it's website design, copywriting, bookkeeping, email, content, customer service, or graphic design to name a few…
You don't have to do it all when you start an ecommerce business; you just have to find the right people who can do it all for you.
In other words – outsource from the outset.
Does that always mean hiring? Not necessarily.
Amanda says, in fact, that finding an agency that can do what you need in one area like SEO or paid ads is ideal.
"If they hold themselves accountable and have all the components you need built in," she says, "and they do what they say they're going to do," an agency can be easier than hiring and require less of your time and attention.
When asked where to start, meaning what task to outsource first, Amanda says to find a great website designer first, then if it's a product company, a manufacturer.
But she explains that her answer is based on her own skill set and experience, and yours will be unique to your experience.
As well as what you like or don't like to do.
Less is still more.
A natural manager, Amanda loves the creative design side, but also data and keeping track of the numbers. So she learned to stick with those components and outsource the rest.
Overall, the funny thing about doing less is that it ultimately allows you to do more.
Outsourcing, when done right, can make you much more efficient and proficient as a business owner, because you end up saving mental space for the things at which you really excel and which make the most difference for your bottom line.
As Amanda found early on in her entrepreneurial success, when you narrow your focus to the things that really matter, you achieve more.
When you're not drained from the tasks that you struggle with, you make better decisions.
In his well-known book, The One Thing, Gary Keller, the Marie Kondo of business coaching, says we should arrange our working life and our schedules around the answer to this one question:
What's the ONE thing you can do this week such that by doing it everything else would be easier or unnecessary?
Amanda is pretty clear when running a business about sticking with her one thing and outsourcing the rest. The first things in her experience to outsource for a physical products business:
Website design
Product manufacturing
The first layer of marketing
Then…
"Basically, I would just be managing that process to make it look and feel like I want it to, so the business imparts the message that I want to integrate into [it]," she says, "But that part is the hardest part of running a business. It does require a lot of thought, creativity, and management."
When your first start an ecommerce business, it's tempting to equate bootstrapping with handling every aspect of the project, but that's just not feasible or even economical in this day and age.
Step #2: Build Systems
Reflecting on her success in business, Amanda uses the analogy of an iceberg.
The visible part, the part that can look like a quick success from afar, belies the enormous foundation underneath the surface built from years of trial and error – discarding what doesn't work, finding what does, and then replicating it.
Your end goal: perfecting systems that while they're designed by you, can be run by someone else.
As I mentioned, this isn't 2004 anymore. Amanda admits that it's a brave new world compared to when she was just beginning.
"Today it's harder," she says, "It's more competitive to build, there's no doubt about it."
Times have changed, for sure.
But that reality has both plusses and minuses.
On the plus side, outsourcing is easier than ever, and the tools it takes to run a successful business online are plentiful – Zendesk, VA services, ad agencies, etc.
On the minus side, the internet is crowded. Inboxes are overflowing with promotional emails. The cost of advertising on the major platforms isn't going down.
Add to that picture the speed at which your average mobile-web-surfing consumer swipes down a landing page or product listing…roughly the same speed as actual lightning.
But let's stop here and take a breath.
How different is all this really?
To put things into perspective, Amanda, for one, started out in the jewelry business – historically one of the most competitive industries on Earth.
In an article for the Houston Chronicle years ago, David Ingram wrote, "This age-old industry has saturated almost all of the civilized world, including the United States, and a relatively small number of well-known, deeply entrenched players dominate the industry."
He adds, "Jewelry retailers compete almost exclusively on quality, creating a framework for consumer psychology that can be difficult to break into."
Very few business success stories ever started out with an easy road ahead. And what's easy is rarely profitable.
Amanda handled all that competition with tenacity, innovative thinking, and the ability to put efficient systems in place.
She got the word out about her brand by making it newsworthy. She found experts in SEO to help her master traffic in her niche.
She approached the business differently than it was being done in retail and emphasized educating her customers.
Once she had the effective system in place for the pearl business, she was able to use that to start others in entirely different industries (including a check printing business).
If you start an ecommerce business now, you're situation won't actually be that different than it would have been in the early days. In other words, it'll require the same grit it always has.
Step #3: Build Your Brand
So with all this outsourcing, what will you be doing as business builder extraordinaire?
You'll keep an eye on the data, and keep everything on course towards your high-level goals.
Outside of building businesses, Amanda also has a passion for building houses.
For her, your job as leader and builder of a business equates to the role she plays when designing a house.
She's the keeper of the vision and manages the various components of the project as well as the subcontractors who execute them, making sure that all details align with that vision.
Apply that same role to business, and it sounds a lot like branding.
The brand becomes the big-picture goal.
And the part that you don't outsource but continually manage.
The look and feel of your company. The way it affects your customers, and the role it plays in their lives. That's your job as designer and creator.
It also sounds similar to the way Shakil Prasla describes his role in running a portfolio of twelve online businesses (and counting) which he and his partners have acquired:
It's definitely a different mindset you need to have to be able to run multiple companies. You're not able to do everything for each of the companies, so you have to focus on the high-level growth goals.
For Amanda, like most creative people, she's a person of many interests and passions.
And the way to create and manage successful businesses while maintaining her lifestyle was to approach her role in the same way that Shakil does.
Whether building or acquiring businesses – the goal for all of us becomes ultimately to work in them, and not on them.
If you're looking to get rich quick, according to Amanda and so many other success stories we've heard here at Quiet Light, you may be out of luck.
But if you're looking to become "lucky" in business the way she's been lucky, it's still doable.
The world needs builders. The online business world needs builders.
A ton of money right now sits waiting in banks and private investment funds for someone like you to come along and build something valuable.
Do that. Put in the work, put the right teams and systems in place, and then sit back and let people say you were lucky.