Topics:
Never Miss a Beat - Get Updates Direct to Your Inbox
How to Solve Your Upper Limit Problems [the Happy-Feet Way]
By Quiet Light
|
Reading Time:
11
minutes
Every online business for sale has a unique story behind it. And many are facing what one author calls an Upper Limit Problem. The story of how Pat Yates took ecommerce company Happy Feet from $22k in web sales to $4MM is one of thinking creatively, trusting your instincts, and solving the problems of scaling in ecommerce without buckling under the weight of success.
What's the Upper Limit Problem?
How to get a business off the ground
How to combine mall kiosks with ecommerce
How to scale without losing your shirt
How to recognize a strategic partnership when you see it
How to take good luck and make it better
How a bit of creative thinking goes a long way
How to take good advice and run with it
As a spectator of ABC's entrepreneur-pitch show Shark Tank, you can always spot that moment when a contestant loses the deal…
They deflect a critical question.
Or reveal a key piece of information that calls their whole business plan into question.
Or they give up talking about why the business is a good investment and start talking about why they need the money.
In other words, things stop moving forward and start moving backwards.
It's easy to make such assessments as a viewer, of course. But actually being in the tank would be another matter all together.
Pat Yates has been there.
He stood in the tank in September of 2013, beside a huge display of his company Happy Feet's oversized colorful slippers, in front of an audience of over 8 million people (when the show aired)…
And things did not look good.
"It's never gonna go into retail," remarked Kevin O'Leary. He felt the product was too big.
"It feels to me you're not going to get bigger," declared Barbara Corcoran.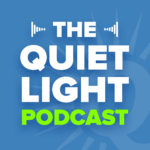 Listen to the Source of this Post:
This blog post is based on a podcast episode that we recently recorded. Listen to the full episode here:
Three out of the five sharks were already out. The only offer on the table was one of Kevin's sketchy royalty deals.
But then, with just minutes to go in the segment, Pat Yates pressed forward boldly.
First, he told an emotional story that perfectly captured his spirit and drive as an entrepreneur.
Then came new offers, and he pressed on with a counter-offer.
Robert Herjavec jumped on it.
And before anyone else could respond, while Lori Greiner, the queen of QVC, shouted, "Wait! Wait!" Pat pointed at Robert, "Done."
Pat made a deal on Shark Tank.
In just one season, 36,076 people applied to become contestants on the show.
Of the tiny fraction of those who've made it on over the past 10 years, maybe half of them got an actual deal out of it.
Earlier in the episode, when Mark Cuban had questioned giving up equity, Pat explained why he was there taping the show to begin with (aside from the 8 million viewers).
He'd done around $6MM in sales over the past few years, but like many online businesses for sale he'd reached a turning point.
If he wanted to grow the company to the next level, he knew he'd need help.
What's the Upper Limit Problem?
In the popular book, The Big Leap, Gay Henricks writes, "Life is at its best when love, money, and creativity are growing in harmony."
But, he admits, growth doesn't come easily.
Hendrick's theory is this – we all have a limited comfort zone that defines our tolerance for success and the number of good things we can handle.
We like to keep things familiar.
When we hit our Upper Limit, according to Hendricks, we inevitably do something to stop the forward motion and derail that success.
"In the face of so much evidence that life hurts and is fraught with adversity on all fronts," Hendricks proposes, "having a willingness to feel good and have life go well all the time is a genuinely radical act."
Most people just aren't willing to do that, he says. Hendricks calls that the Upper Limit Problem.
The Upper Limit Problem exists in business as in life, but in a slightly different form.
At some point in the life of every growing company, you'll have to solve it. When you look at an online business for sale, you're likely to see it.
You can only grow so much in business before the cash flow generated can't keep up with the cash flow demands.
Pat Yates describes himself as a "forward motion guy," and his appearance on Shark Tank proves it.
He's always been willing to take risks for his company and keep moving.
He's willing to make mistakes.
He believes that when things go wrong, there's a lesson to learn that will ultimately makes the business stronger.
Pat probably doesn't think of himself as a radical person, but by Henricks' definition he definitely is.
It's not that the upper limits haven't been there for Happy Feet, it's just that he's always been determined to find creative ways to solve them.
Meanwhile, he's taken the company from $22k in web sales to nearly $4MM and has no plans to stop there.
He's proven Barbara Corcoran wrong many times over now.
And if his past is any indication, he'll take the next risk, make the next move, act on the next crazy idea, and keep growing.
In this post we'll retrace his steps from $0 to $4MM and find out how Happy Feet has managed to explode sales and solve its upper limit problems every time.
For anyone looking at an online business for sale, Pat has a lot to teach us about taking the problems that come with growth and turning them into opportunities.
How to get a business off the ground
Two themes have emerged in Pat's career as an entrepreneur:
Risk
The first business he owned was a "one-man, one-truck" coffee vendor servicing restaurants and offices in Columbus, Ohio.
While working at a retail golf shop in Kentucky right out of college, Pat learned of the opportunity from one of his customers and made the decision to do it on the spot.
When the franchise got tangled up in an ownership dispute just a couple years later, he sold his business back to the company and moved to Nashville, just out of reach of a 200-mile non-compete clause.
There he started his own coffee business, supplementing his income over the holidays with specialty-retail carts and kiosks.
During that time at a tradeshow in Atlanta, Pat's dad ran across the slippers that were destined to become the Happy Feet brand.
Happy Feet started with 16 SKUs in 1996 – 4 styles in 4 sizes.
They bought 4k units from the guy who had designed and patented the slippers and sold out from a mall in Louisville before the holiday season was over.
From that first mall cart in Louisville, they franchised carts and kiosks across the country.
How to combine mall kiosks with ecommerce
Pat's father put up a Happy Feet website around 1998.
When Pat bought the company in 2002, they were doing just $22k in web sales.
"It just hadn't translated," he says.
The most pressing challenge ahead of him was clear. And every online business for sale is likely to have a similar challenge that the current owner hasn't had the time, interest, or expertise to fully address yet.
Immediately, Pat saw a compelling connection between the independently-run kiosks and the ecommerce business.
Once customers had been exposed to the brand through a mall kiosk, they were likely to purchase it online.
By aggressively growing their kiosk presence across the country, he reasoned, they'd boost online sales.
At the time, Pat was also betting that the increased brand exposure, image boost, and legitimacy brought on by the kiosks would help them gain traction in the business-development department.
He was right.
How to scale without losing your shirt
Pat's strategy, once he bought the business outright from his father in 2002, looked like this…
He'd embark on massive expansion of the specialty-retail side of the business and take over more of the supply-chain side by bringing inventory into his own warehouse.
When you look at on online business for sale, it's the kind of opportunity you're looking for.
While Pat's bet paid off, the expansion led to a huge Upper Limit Problem
Efforts to cover seasonal sales and account for certain contingencies (adding a new kiosk location mid-season, stellar performance from another location), led to a game of Russian Roulette with inventory and cash flow.
The scale of the business now meant that in any given season, he could end up with a million dollars of inventory that had to be paid for in 2 months but wouldn't be sold for another 12.
He took the risk, and it paid off in sales, but he refers to the effects on cash flow now as "catastrophic."
He ended up partnering with an investor to keep up with growth, and he says looking back on that stressful time, "it was the biggest blessing."
Why? As a result of the strategy, the right people took notice of Happy Feet.
Pat has no doubt that the licenses and deals that came later with the likes of the NCAA and the NFL were a direct result of that risk he took early on and the vision he had for the company at the outset.
How to recognize a strategic partnership when you see it
Any good highlight reel of Snooki from MTV's 6-season reality-tv series Jersey Shore is likely to include falling down, vodka shots, cleavage, drinking on the job, someone getting arrested, someone getting punched…and Happy Feet slippers.
If it sounds like an unlikely partnership, it was.
When Snooki first appeared on the show, MTV's highest rated series ever, housemate Mike "The Situation" described her this way: "She was like a little miniature chihuahua painted with some spray paint black."
Mike was the poetic one. Others referred to her simply as a "meatball."
"Your drink coulda flooded a small country," housemate Ron said after one of Snooki's many overturned-cocktail mishaps.
Back in 2009, during the show's second season in Miami, Pat received some surprising news from his teenaged son…
Someone named Snooki, who he'd never heard of, was wearing his product on something called Jersey Shore, which he'd never heard of. On television.
Cut to today when, according to Pat, Snooki's custom-designed leopard slippers are the all-time best-selling product in the history of Happy Feet.
Pat went from not having a clue who Nicole Polizzi, aka Snooki, was to signing a licensing deal for her to design her own slippers in something like 24 hours.
He made some calls that very night.
He flew to Chicago the next day to meet with her agent and sign a deal.
That despite every single person he knew and talked to at the time telling him to do so would be a horrible, business-ending decision.
How to take good luck and make it better
Forward motion, risk taking, trusting his gut…all part of what make Pat Yates the entrepreneur that he is and no doubt what led Mark Cuban on Shark Tank to remark, "You're the real deal."
The deal with Snooki led to television appearances on not only MTV, but on Late Night with Jimmy Fallon, Good Morning America, the Today Show and many others.
The brand exposure was phenomenal. After just the first accidental appearance on Jersey Shore, the pink slippers worn by Snooki completely sold out in 3 days.
And far from being the one-dimensional party animal that she played during those years on MTV, Pat says Polizzi has been a wonderful strategic partner for the company and "actually a really sweet girl."
Much like Herjavic on Happy Feet's Shark Tank appearance, Pat saw that opportunity in 2009 and he jumped on it.
How to find the help you need
In a roundabout way that he describes on the podcast, that deal with Snooki actually led to Pat taping his Shark Tank segment a few years later in 2013.
The show aired in 2014 during season 5.
While the deal made with Robert and the Herjavic Group changed a great deal in reality from the deal made on the show, Pat says the partnership has been invaluable.
He went into the experience looking to make more connections that would lead to more growth for the company, and that's exactly what he got.
Although facing the "shark's" onslaught of questions and criticisms in front of a global audience of millions would not be an experience many would relish, Pat took the leap and positioned his company favorably.
"It was really scary to watch," Pat says now. But worth it.
[[[Quote from the podcast: There's a lot of ways that people can scale businesses if you put the right people around you.]]]
"Robert has helped me with anything I need from soup to nuts with the business," he says, "We got so much press. It led us to Dream Works. It led us to basically every license we've won in the United States or world for that matter."
They've since done deals with Marvel and Disney to name a couple.
And taken the company from those first sixteen SKUs to over five thousand SKUs.
How a bit of creative thinking goes a long way
Pat looks back now at that first license with Dream Works and sees many things that went wrong or that he could have done better.
But, he explains with his typical forward-motion mindset, those mistakes only made the subsequent deals with Disney and Marvel that much better.
Pat's biggest advice when it comes to handling the Upper Limit problem and managing growth comes in two parts:
Be very creative.
Talk to everyone you can think of.
Pat looks for win-win partnerships and excels at getting people excited about his vision for Happy Feet.
For every online business for sale that you look at, it's a good thing to ask yourself. Do you have a vision for its future that you can get excited about?
Pat doesn't accept the usual limitation when it comes to his relationships with vendors, distributors, and others along the supply chain.
He once struck a deal with a manufacturer, for instance, one of the biggest of plush in the country, that would lower the manufacturer's margins and allow his company to sell basically on consignment for them.
Cash flow problem solved.
When Pat looks at the supply chain, from manufacturing to warehousing to distribution, he sees opportunity to make Happy Feet successful, but to make others successful as well.
How to take good advice and run with it
And what about the inevitable crises, revenue blips, and mistakes that come up along the path of growth?
Pat sees much of that as an "aggravation tax" you must pay to become successful over the long-term.
Pat tells a story that I think perfectly explains his success on Shark Tank and in business in general.
He had a mentor back in his days of going from retail manager to business owner who told him this: "Well, you're moving from a meal ticket to a soupline, and understand that's not going to be easy."
Not everyone gets it.
Some unfortunate contestants on Shark Tank try to value their company based on the amount of money they've already managed to raise. Not based on the results they've had.
Pat wouldn't make that mistake.
You get the feeling he understood his mentor's advice from day one, and knew he'd have to be willing to do whatever it takes.
That it wouldn't be like stepping under a waterfall of cash, but more like navigating the currents and finding the right opportunities to manage cash and create value… not just for himself but also for others.
It's all part of what makes him, as Mark Cuban said, "the real deal."