Topics:
Never Miss a Beat - Get Updates Direct to Your Inbox
A New Approach to Retirement – Leverage up Instead
By Quiet Light
|
Reading Time:
10
minutes
When it came time for Rocky Claiborne to retire, he knew that sitting around the house would not be an option. Focusing on the high-level growth goals of a newly acquired online business? That was much more like it. In this post, we'll follow Rocky through the process as he vets online businesses, makes an offer, navigates SBA loan requirements and arranges financing for his purchase, and gets through the tumultuous first months of the transition. Here's a new take on retirement – entrepreneur style.
How do you know if the business fits?
How much of your own money will you have to invest?
How important is the transition and training?
What mistakes should you avoid?
How has this company achieved 60% growth?
It's interesting to watch as the antitrust argument around giants like Facebook and Alphabet unfolds lately.
The debate mostly centers around one question. Can antitrust laws apply to internet giants whose holdings now cover the entire range of online products and services?
It makes sense, since heading off competition by gobbling up valuable intellectual property is what companies like Facebook and Google do.
Think Google buying YouTube and Nest Labs (home automation), for instance.
But then again, technology becomes old the minute we find out about it, and new technology can always compete.
"Technology changes technology," Robert Klara pointed out in Adweek recently, "and the pace of change itself might do a far better job of busting up a monopoly than the government can."
He goes on to quote Dan Gallagher of the Wall Street Journal who wrote, "Big tech's dominance these days certainly shouldn't be taken for granted. Nor should its permanence."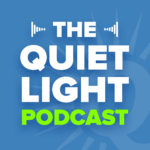 Listen to the Source of this Post:
This blog post is based on a podcast episode that we recently recorded. Listen to the full episode here:
It's a good point.
It seems to me that the best defense against the consolidation of power and money would be innovative entrepreneurs.
Entrepreneurs who make innovative new products and services customers need and then don't sell them to the likes of Google.
While they may be able to out-consolidate the competition at every turn, what those tech giants can't really stop, are smart entrepreneurs.
And entrepreneurs and developers who combine forces, bring their unique talents together, and innovate independently.
It's one reason that when I first heard what Rocky Claiborne has been up to since acquiring Novadab a few months ago, my mind was blown.
With his new ecommerce jewelry business, Rocky doesn't depend on Amazon for sales – only 10% of business comes from there.
In fact, he's competing with Amazon in a way.
Rocky's my new role model for the innovation that can happen when you work on your business rather than stay stuck working in your business.
And when you refuse to retire the old-fashioned way.
Not only because of what he's done with Novadab, but because he's collaborated with the seller and founder of Novadab to create two entirely new businesses as well.
Last week we checked in to find out how the process of buying a business went for him.
And how he was able to navigate SBA loan requirements creatively to finance a business in retirement.
Plus to trace the wild ride he's been on in the 8 months since the deal went through.
Here's an in depth look at one innovative entrepreneur's answers to a prospective buyer's burning questions.
What percentage of the purchase price will you have to come up with yourself? How do you spot the flaws in a business that looks great on paper? How do you achieve fast but sustainable growth after an acquisition?
Read on to find out.
How do you know if the business fits?
After retiring from the auto industry, Rocky came into the search for the right business with no ecommerce experience whatsoever.
In his case, finding the right business meant finding the right seller.
While Rocky spent over twenty years as the GM of a large auto dealership which sold over 600 cars a month, the seller spent that time as a developer and founder.
It turned out to be a great match.
But when the search started in February of last year, Rocky didn't know exactly what he was looking for.
He knew he didn't want to "sit around and do nothing" in his retirement.
He knew he wanted a business with better margins than the car business and that ecommerce was the way to go for him.
He knew he wanted to find a business he could operate with his daughter.
And he knew he'd need help finding and evaluating ecommerce businesses if he wanted to find a good one.
"I learned early in life," he says now, "that you want to surround yourself with people that are knowledgeable about the business that you're trying to purchase and also know what you don't know."
Enter Chris Yates at Centurica.
With Chris's help, Rocky researched 14 different businesses in depth.
One of the greatest benefits from working with Chris, he says, turned out to be the insights Chris provided.
Insights on why not to buy certain businesses that otherwise looked attractive.
Rocky's strategy of surrounding himself with "really really smart people" over the course of the search paid off.
After starting the search in February, he found and made an offer on Novadab by the end of August – just 6 months later.
While SBA loan requirements normally entail substantial collateral to secure the loan, Rocky wanted to keep his home out of the picture.
The assistance of professionals like Chris and Steven Speer gave him a great deal of confidence that he'd found a well-run and profitable business.
Meanwhile, Chris also helped him see the benefits that his current skill set from years as a GM would bring to the task of growing this particular business.
Finding that perfect match to the experience and skills that Rocky had under his belt has made all the difference to the incredible speed at which he's been able to expand since.
[Source: DealRoom]
As well as finding a fantastic match in a seller – who Rocky credits with helping him all along the way to that 60% growth.
When it came to due diligence, the fact that he used an SBA loan for financing meant another layer of vetting, beyond Centurica, from the underwriting team as well as a third-party evaluation team.
And Rocky advises retired entrepreneurs not to be intimidated by SBA loan requirements. With Speer's help, he was able to arrange financing he felt very comfortable with.
Again, the right people and Rocky's skill at recognizing them resulted in the right business for him in the end.
How much of your own money will you have to invest?
Generally, to meet SBA loan requirements, banks expect anywhere from 10-25% equity infusion from either the buyer alone or a combination of the buyer and seller.
In Rocky's case, he funded 20% of the overall deal (including inventory) out of his own pocket.
By putting up more than the SBA-required 10%, he was able to avoid securing the loan with his own home.
In addition, the seller took a bank note for 15% of the total deal, which is not necessarily common.
[Source: Guidant Financial]
The Novadab deal turned out to be a case study all around in the importance of the right buyer-seller match.
And in the importance of a buyer of making a good impression on the seller and respecting the incredible amount of work he or she has already done in taking the business to the point they've taken it.
Rocky knew that a solid, profitable, and growing online business was no accident.
He treated his fist conversation with the seller as an interview, realizing that this business was likely the seller's pride and joy in many ways.
He knew he'd need to come across as someone worthy of the trust this seller was considering placing in him.
And trust him the seller did. Despite competing with multiple offers…
Despite making an offer that came in $50k below the next offer, and despite asking for seller financing, Rocky beat out the other offers.
It was trust well-placed, and the two have now even formed a partnership that expands beyond Novadab. (more on that below)
In this case, the key to getting the deal was being someone the seller liked, trusted, and would want to work with.
How important is the transition and training?
Novadab has a unique business model, so training from the seller would become essential for Rocky's success.
For anyone buying an online business, being clear on the terms of the transition and the length and format of training provided by the seller is critical as well.
According to Joe, if you don't have a seller's note on the deal, you have what's known as a "holdback" period.
This is the period of time during which a portion of the funds from the sale reside in escrow.
The funds aren't released until after an agreed upon training and transition period.
The standard training is up to 90 days, although some sellers just want to get out of the business and move on.
In Rocky's case, he does have a seller note, which helped satisfy SBA loan requirements.
He says that now, all these months later, "the gentleman who sold it to us is still actively helping me run the business."
How to redefine retirement
Their partnership has extended to forming two new businesses.
Both grew out of Rocky's experience acquiring an online business without a previous ecommerce track record.
And out of his experience buying a business in his retirement with a strong commitment to steer the ship without working on deck.
Together the two started Nolifo – an online bookkeeping, tax management, and payroll service.
Nolio lets you run your business while someone else with accounting and ecommerce expertise keeps you compliant in the present and maintains clean records for the future.
The second venture to come out of this lucrative partnership is Supportab.
Supportab "provides a lot of the necessary support that an ecommerce business needs to grow," Rocky explains, including:
Web developer
Customer service provided
Graphic designer
Marketing manager
In many ways, Supportab replicates the system that Rocky has in place for growing Novatab.
The seller who helped train him is an experienced web developer who once worked for AT&T.
And his brother in India, who did marketing for Pfizer, heads up their Supportab teams.
These teams provide marketing, web development, design, and customer service.
The company allows business owners to set the growth goals for the company, but then outsource to a team hired and managed by Supportab.
Having everyone working under one roof and communicating with one another is a major bonus.
It's a huge step up from many outsourcing scenarios.
And another example of how by innovating and working high-level on the business, Rocky gives a new definition to the term "retirement."
What mistakes should you avoid?
Rocky says that looking back now at his first days after the acquisition, he probably jumped in too quickly considering his lack of experience with ecomm.
But while seller financing helped satisfy SBA loan requirements, it also ensured the seller's interest and involvement in seeing him succeed.
Novatab had 510 SKUs when he bought it in August of last year.
During Q4 of last year, he increased that number to over 800 SKUs.
"It was, I thought, pretty easy," he says now with a chuckle, "you just go out, source the product, bring it in, get pictures, put it online, put some marketing behind it, and you're good to go."
It's a little more complicated than that, as he soon discovered.
For a business shipping "about 12 thousand orders a month" that sudden increase to the workload during the peak season ended up taxing the team in the warehouse in New Hampshire to the limit.
At Novadab they fulfill all orders themselves. (They take great pride in the fact that they moved operations from Texas to New Hampshire over the Labor Day weekend without a single missed order.)
Despite his mistake, Rocky learned from it and kept going. Two of the SKUs sold over 20 thousand pieces during the month of December alone, so it wasn't a failure overall.
And he credits the seller's involvement for helping him get over some of those early hurdles.
Overall, the company grew revenues by 60% over the previous year during that quarter.
In his true humble fashion, Rocky credits the growth they've had to his team in New Hampshire and their team in India.
The advice he has now is to spend more time learning in the early days and be careful not to overtax your teams on which so much depends.
Clearly Rocky's great relationship-building skills came through for him in a pinch.
[Zulily Email Campaign Example]
How has this company achieved 60% growth?
Despite that lesson, one of many things Rocky got right was adding to the product line consistently.
"You have to freshen your product up on a regular basis," he says.
The Novadab business model entails offering a platform for sellers to sell their jewelry on the Novadab site, while partnering with large daily deal sites, such as Groupon and Zulily.
This model, he says, "works out very very well for all of us."
And helps account for the fact that only 10% of the company's sales come from Amazon.
The key to success on the other sites, according to Rocky, is being able to present new products and having a healthy SKU count.
"We try to do 3 new products a week," he explains, so that their company grows sales right along with those enormous platforms.
Because they send their products out to the consumer branded and from their own fulfillment center, they're able to control that relationship with customers.
That way they grow website traffic to their own site and generate email sales as well.
The company sends emails on a daily basis, Monday through Friday, to about 125k emails.
Rocky's acquisition story is a great success story for sure, complete with mistakes that he's already learned from and no previous experience in ecommerce.
What's the Rocky post-retirement formula for success?
A fantastic relationship with his seller who turned into a full-on partner.
A fantastic team in India which came with the company and has been instrumental to his success.
A search process that included lots of very smart people who helped him find the right business for his skillset and carefully vetted the business they identified.
Over 20 years management and business experience in another industry that he was able to successfully translate to this one.
A business he's excited about that he runs with his daughter.
Maybe it's not more government intervention we need after all, just more collaboration and innovation from entrepreneurs like Rocky, his partner, and their team.