Topics:
Never Miss a Beat - Get Updates Direct to Your Inbox
Kevin King's Four-Year Plan for Winning on Amazon
By Quiet Light
Last Updated on
|
Reading Time:
9
minutes
That Shark Tank guy who likes to say, "business is war," might as well have been referring to the Amazon marketplace.
The metaphors are endless when it comes to the mega-platform, but they all require some qualifications.
It's war, but more like the street-level organized-crime version than the conventional one.
It's the wild, wild West of new business…but not the romantic John Ford version of the West, more like the Peckinpah version.
It's a libertarian dream (anything goes), but with a Kafka-nightmare twist (good luck talking to a human being if your account gets frozen).
According to Marketplace Pulse, it's not Amazon that's the largest ecommerce retailer in the US, it's the Amazon Marketplace.
Amazon's third-party marketplace accounted for 31.3% of all ecommerce sales in 2018.
If you start an Amazon-based business now, you'll join many millions of other sellers on the platform. Done right, you could end up with a highly-saleable asset.
But it's probably best to arm yourself with a realistic set of expectations.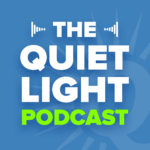 Listen to the Source of this Post:
This blog post is based on a podcast episode that we recently recorded. Listen to the full episode here:
When it comes to getting started on the platform, where dealing with sabotage to your listings is just part of the cost of doing business, the nickname the "everything store" is no joke. As a seller, Amazon does become your everything.
Josh Dzieza of the Verge recently described the relationship this way:
Many sellers come to Amazon looking for a new distribution channel for their retail business or a way to jump-start their company, but they find that Amazon has become their advertising firm and their storefront, their warehouse and their shipper. For some, it's their bank and the intermediary that collects their sales taxes. It makes the rules and enforces them.
Still, for most entrepreneurs despite the war stories, the power of the platform is impossible to ignore. The stats now coming out for 2018 are staggering:
Amazon marketplace sales totaled $175bn.
Third-party sales made up 68% of Amazon's gross merchandise volume in the US.
Sales on the marketplace grew 36.5% over 2017.
Sales are now 5 times that of eBay, the second largest marketplace in the US.
With numbers like that, it's hard not to want to jump in. But considering the challenges and the David-and-Goliath proportions of Amazon vs. an individual entrepreneur, does it still make sense to try and build a business on the platform?
According to Kevin King, Amazon-industry expert, speaker, and seller – it makes perfect sense. For the right person.
The Amazon platform, he says, still provides a robust opportunity for those entrepreneurs interested in running a real business.
It's not the get-rich-quick scheme that hundreds of sellers of Amazon courses might lead you to believe, he's quick to point out.
And it's definitely not without its own sometimes bizarre risks (like people setting fire to your product and then reporting it as an explosion hazard), but the opportunity for a stellar ROI still exists.
And the opportunity to create a valuable asset that's highly attractive to buyers is very real.
Kevin started with retail arbitrage, and then quickly moved into private label selling in 2015 where he's had huge success. If anyone has a clear understanding of the rules of the Amazon game, it's Kevin.
He's a realist. He doesn't recommend quitting your job early on, and he does recommend reinvesting all your profits for a while. Yet he still thinks it's one of the best opportunities available in the US right now to grow your money.
The barrier to entry might be high in terms of the risk tolerance and business skills needed, but that just makes the opportunity greater.
When you hear Kevin talk, you quickly realize that the best chance you have to create an Amazon business from scratch and make it profitable is to go in with eyes wide open.
Look at these numbers, for instance:
20,000 Amazon businesses (or less than 1% of all sellers) are doing more than $1MM in sales annually right now.
140,000 sellers (probably around 5% of the total) are doing more than $100K in sales annually.
With typical net margins around 20-30%, that means only a small percentage of those who decide to jump into the game end up with a viable business.
If you want to be among those few who make it work, take Kevin's advice and treat it like a real data-driven business from the start.
Here's a quick look at Kevin's four-year start-up plan plus 7 tips from a legend in the space on the best way to get started on Amazon.
Tip #2: Start with enough capital
Tip #3: Master the right tools
Tip #4: Don't begin with a brand
Tip #5: It's not about profits
Tip #6: The best opportunity is not what everyone is teaching
Tip #7: The money isn't made in the selling
Kevin's Four-Year Plan
Kevin explains that the best opportunity to get ahead with Amazon may not be found in running a business over the long-term, but in building a business you can sell.
If you grow a profitable business, he says, and reinvest along the way, "sometimes selling results in 70-80% of your profit from running it."
By treating products like stocks in a portfolio, thinking like an investor, and keeping his eye at all times on the long-term ROI, he's had great success.
You have to understand that it's a cash intensive business, plan accordingly, and then build to sell.
The start-up plan he recommends looks like this:
Year 1 – Learning and earning. This is where you dive in, choose a product to start with, and educate yourself through trial and error. He also recommends taking advantage of all the online resources available to build your knowledge of the platform during this time.
Year 2 – Optimizing. During this time, you have some idea of what works, and you've learned from your mistakes. Now you're ready to add products and variations, and start growing.
Year 3 – Preparing to sell. In the third year, according to Kevin's plan, you should take time to make sure your financials are in order and you're ready to present your business in its best light. Make sure it's easily transferable and revenue growth is strong.
Year 4 – Selling. This one is self-explanatory.
To build a true asset that will attract the right buyers, the following tips from Kevin will help you start out on the right foot.
Tip #1: Go private label
With seemingly endless ways to start out on Amazon – from retail arbitrage, to wholesale, to affiliate – Kevin advises that the best place to start, with the biggest opportunities right now is with private label products.
That means first taking advantage of the enormous storehouse of data that's freely available on Amazon to find out what shoppers are searching for.
With 550 million products, most with hundreds of reviews, you'll need third-party software to effectively mine all that data.
Then private label entails choosing a product that's in high demand that you can rank in the search pages for, sourcing that product, putting your brand name on it, and listing it to sell through FBA. That's private-label selling in a nutshell.
Kevin advises that private-label selling offers the best returns and best margins.
Tip #2: Start with enough capital
It takes money to make money, and an Amazon business is no different.
Kevin recommends starting out with $5-10K at least.
The key, he says, is to line up at least 2.5X your initial inventory investment for working capital. Cash flow miscalculations kill even the most profitable businesses, so make sure you're doing the math.
If you pick the right product, but run out of inventory, you'll be dead in the water due to lost momentum.
All those promises of being able to quit your job and start selling with a $100 investment just might be responsible for the fact that so many people who start on Amazon fail.
Tip #3: Master the right tools
Kevin says that keeping these two tools in your arsenal will make all the difference to your chances of succeeding early on:
Financial forecasting
Keyword research
If you master the software tools available to help you do both of those things well, you'll start off with an advantage over most.
Accurate financial forecasting helps you manage cash flow and plan for a healthy return on investment.
The right keyword research ensures you're building a business based on real market demand for your product rather than feeding your own ego (it happens to the best of us) and chasing profits that don't really exist.
According to Kevin an Amazon business is math, pure and simple, and seeing it any other way will lead to trouble.
The key to scaling on Amazon is mastering data, so if you don't have data analytics skills, Kevin says finding someone who does is essential.
Knowing when to expect spikes in sales (again software can help with that) and how to manage inventory/cash flow to handle those spikes, for instance, will be critical for keeping up with demand and staying in the search rankings as you grow.
Tip #4: Don't begin with a brand
Kevin also advises that Amazon isn't really the place to build a true brand. The high-conversion traffic is already there, so you don't have to attract shoppers to the platform at all.
Amazon's done that work for you. Put your energy where it will pay off the most. At least in the beginning.
A better strategy early on, he points out, is to target an "avatar," a specific type of shopper with specific interests, and launch products that will appeal to your avatar.
Remember that you're always looking to meet demand and find the long-tail products that shoppers are searching for.
A horse enthusiast, for instance, may search Amazon for riding clothes, but also need water bottles, rain gear, and sun protection.
Once you hit on the right products, you can build a brand around what's working, what's in high demand, and create a saleable asset.
Tip #5: It's not about profits
Kevin points out that strictly focusing on profit margins can be misleading in terms of your overall success on the platform.
Average net margins, he says, are around 20-30% for private label sellers and lower, around 1o-15% for wholesale.
But it's a metric that doesn't reflect the entire picture when it comes to deciding if the investment is worthwhile or not.
Kevin advises that you calculate the overall ROI for a product, which takes inventory turnover into account, instead of just looking at margins.
If you sell a product with great margins, for instance, but it takes 6 months to turnover your inventory, you've tied up too much cash for too little return.
You should look to turnover inventory at least 4X per year (6-8 would be ideal), he says, and choose products with an ROI of 150% or more.
Tip #6: The best opportunity is not what everyone's teaching
So many of the Amazon courses now teach the same strategy. They teach you to choose small items, for instance, that will fit into a shoebox, that are easy to source and cost less than $20.
Kevin advises, however, that you think outside of that box to find your first product.
The best opportunity now, he says, lies in the high-end items where there's less competition.
The items that you can easily source in a few minutes online will not only attract competition, but the cut-throat saboteurs and predators who go after successful listings for their own profit.
Protecting your products can become a full-time job if you don't choose the right products and set up your account for the maximum protection.
Tip #7: The money isn't made in the selling
This final tip from Kevin is one of my favorites, and it comes with one of the best entrepreneurial pieces of advice I've heard: "Go eat strange bugs and monkey hearts and get drunk with your supplier."
Which is to say, travel and get creative with sourcing great products. Form relationships with suppliers who you'll come to depend on when your business succeeds.
In all seriousness, he advises, "I truly believe the money is made in the sourcing, not the selling."
Again, the product that meets a real demand on the vast Amazon marketplace is the key.
And thinking outside the box to find products that aren't readily available in ten minutes to everyone else who clicks around on Alibaba can pay off.
Products sourced more creatively will make you more immune to price competition, Kevin says.
He has found in-demand products at the Canton Fair in China, for instance, that he can source for .57 and sell for $10 without competition. Worth the trip.
The competition can be cut-throat, there's no doubt.
It's a war that you're most likely to win, according to Kevin, if you treat the endeavor as a real business.
You'll need great forecasting and data-analysis skills and outside-the-box thinking.
At a time when an Amazon-business consultant brings in $250,000 a month writing appeals on behalf of sellers who've had their listings hijacked, approaching it as serious business and learning from experts like Kevin is no longer an option, it's a must.