Topics:
Never Miss a Beat - Get Updates Direct to Your Inbox
7 Ways to Optimize Your Supply Chain + Add Value to an Amazon FBA Business
By Quiet Light
|
Reading Time:
10
minutes
Sourcing products for Amazon can be a serious juggling act. Every Amazon FBA owner dreams of striking the perfect balance between spending on inventory and spending on paid acquisition. But when you're sourcing products overseas, a lot of moving parts come into play. Nathan Resnick, founder of Sourcify, brings extensive experience working with manufacturers in Asia and has some powerful suggestions that can optimize the process and add value to your business.
Tip #1: Put IP protection in [the right] place
Tip #2: Know who you're buying from
Tip #3: Understand the reality of margins in manufacturing
Tip #4: Avoid costly mistakes and unnecessary delays
Tip #5: Look beyond China and know when to diversify
Tip #6: Sync up communication along the supply chain
Tip #7: Avoid unnecessary duties and tariffs
Let's face it, sourcing products overseas could be a lot simpler.
Timing shipments, managing inventory levels, minimizing lead times, handling quality control… it's one big juggling act. And a lot can go wrong.
At the beginning of last year, Forbes announced that, "Analytics Will Revolutionize Supply Chains in 2018."
And that sounded like a very good thing.
The idea was that data would be used for better forecasting and better product tracking.
Better transportation performance.
Better everything.
Basically, if you're an FBA owner sourcing products for Amazon from Asia or elsewhere around the world, data should be making your life easier by now.
But that's easier said than done.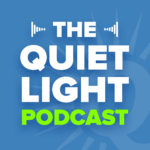 Listen to the Source of this Post:
This blog post is based on a podcast episode that we recently recorded. Listen to the full episode here:
Meanwhile, in October of last year The Economist announced, "The Chinese Century is Well Under Way."
Compared with other "emerging markets," China's grown at record speeds since 2000.
They're a dominant player in ecommerce already.
"Because China is so populous and is developing so quickly," The Economist explained, "it is responsible for a remarkable share of global change."
"Remarkable share" as in 45% of the gain in world GDP since 2008. It's what I call a holy-shit statistic.
No question, China's influence on the global economy keeps growing, and nowhere is that more obvious than ecommerce.
But for anyone importing products from there, the risks associated with China have continued to grow as well.
If you own an Amazon business, or if you're thinking about buying one, now is a great time to figure out how these two simultaneous changes can affect your business and how to respond…
How can you analyze the data and take advantage of that opportunity to improve operations and cut costs?
And how can you minimize the risks associated with sourcing from China right now?
Nathan Resnick, the founder of Sourcify, has some great answers.
In a perfect world, sourcing products overseas would look something like this…
You'd know and trust your manufacturers and have confidence you were getting the best deal.
Shipments would be on time, and communication between the various parties, like freight forwarders and factories, would be seamless.
Tariffs would be predictable. And the trade war with China wouldn't have an outsized effect on your bottom-line profits.
That would be in a perfect world.
Nathan Resnick seems to be in the process of creating that more perfect world for Amazon FBA businesses by bringing transparency to the sourcing process.
And by bringing your supply chain online, all under one dashboard.
He's combined his experiences living in China and traveling extensively all over Asia with his experiences importing products and selling them on eBay and Amazon, as well as through Shopify.
And he's created Sourcify as a solution to the whole juggling act.
The company started in March of 2017, and now handles production for companies in over 300 product categories, "from hair extensions to bags to bunk beds."
This post will look at Resnick's top recommendations for a physical-products business to optimize the supply chain and add value to the business overall.
For anyone sourcing products for Amazon he has some powerful suggestions for working smarter.
Tip #1: Put IP protection in [the right] place
Competition from those who would replicate your products and even sell them under your brand can be a major problem in the Amazon space.
When it comes to sourcing those products overseas and protecting your IP, Nathan advises that your best bet is to protect it at the border.
In other words, keep those who would steal your products from bringing them into the country to begin with and ultimately into Amazon's warehouses.
Should you go to the expense and trouble to file patents and trademarks in China or other countries in Asia?
Nathan says no.
"Most of the time, it's not going to be worth your money or time to go out and try to file those patents or trademarks in China," he says for example, "but what you should do is file…here in America."
The important thing, according to Nathan, is that you can show customs and/or border patrol as well as Amazon that you own the brand, if and when that becomes necessary, and maintain control that way.
A lot of IP protection within China, he points out, boils down to cultivating positive relationships with your factory.
All part of being a smart business owner.
Tip #2: Know who you're buying from
Transparency with your suppliers can give you a huge leg up.
Knowing which factories you're dealing with, for instance, and understanding what a production run entails with each factory, allows you to make better decisions in your own business.
Nathan recommends that any company sourcing products for Amazon start with a vendor analysis.
Who are you purchasing from? Is it a trading company or wholesaler? A sourcing agent? Or a manufacturer?
It's best to work with a factory directly, of course, to help maintain your margins.
One thing that many business owners who dropship and private label their products don't realize, according to Nathan, is that manufacturing facilities often have suppliers of their own.
These sub-suppliers manufacture parts and components of your product.
Tracing the production cycle from origin to end point allows you to uncover the places where it's possible to cut costs.
An example Nathan gives is an ecommerce business selling grilling accessories.
Vendor analysis allowed them to cut costs considerably on some of their furniture products.
When they located and began working directly with the sub-supplier who manufactured the casters on the furniture, they saved enormously.
This strategy would only apply to businesses selling in large volume, of course.
But for any business, understanding the components of your supply chain is the place to start optimizing.
Too often, business owners sourcing products for Amazon are in the dark and working with too many middle men to maintain reasonable profits.
Tip #3: Understand the reality of margins in manufacturing
Nathan says he often talks to business owners who believe they can't improve margins in production because, "the factory is only making 1-2% off my production run."
That's a red flag, he says.
Why? Because no reasonable and acceptable manufacturing facility could exist and stay in business with such thin margins.
Manufacturers have their own suppliers to pay, machinery to maintain and upgrade, and employees to compensate.
Like any other business, Nathan says, "You've got to have margin there to grow and create a good environment."
Margins around 15-30% for a factory would be sustainable, he says.
And he fears that business owners who've been told that a factory's margins are as low as 1-2% are dealing with disreputable suppliers.
Again, transparency equals empowerment.
Tip #4: Avoid costly mistakes and unnecessary delays
The biggest mistake Nathan advises anyone sourcing products for Amazon to avoid?
Taking shortcuts with your supply chain.
And the most damaging and expensive shortcut he sees?
Not having the proper checks and balances in place around quality control.
From Nathan's perspective, quality control inspections are mandatory.
They must happen before you pay the production balance on a shipment and before that shipment leaves the factory.
At Sourcify, they work with quality control partner, Qima, for instance.
For under $300, he says, you can have boots on the ground and a quality control inspection process in place to ensure you don't pay for defective products or incur expensive delays.
For that price, it's a no brainer. And according to Nathan, it's "a must."
A good inspection process allows you to see images of the products pre-shipment and have 10-30% of the product inspected in person.
"There's no reason for you not to put those checks and balances in place," he says, "on every single production run."
He also recommends specifying in your contracts with manufacturers that any products not meeting inspection standards on delivery will be discounted from your purchase order.
It's another line of defense that he says can save as much as 3% of a purchase order.
Tip #5: Look beyond China and know when to diversify
Transitioning and diversifying the supply chain away from China to other parts of Asia just makes sense from a business valuation perspective.
For companies sourcing products for Amazon, it's one way to minimize risk overall.
And it's a huge trend right now given the current state of affairs with the Trade War and with new tariffs threatened.
Other locations gaining traction right now, according to Nathan, include:
For these newer emerging players in SE Asia, infrastructure, sourcing raw materials, and the logistics of running a factory still pose challenges.
Chinese factory owners, though, who have experience with all those factors, are actively seeking opportunity in the Philippines right now, where labor rates are more affordable for them.
And, according to Nathan, certain free economic zones meant to stimulate local economies will likely play a huge role in attracting business to these new markets.
In these zones you can import from other countries, manufacture product, and then export for free.
Combine that with the lower labor rates, and you can see why Chinese investors and operators are taking notice.
One issue to keep in mind as an importer, Nathan points out, is that raw materials often must be imported into those countries, and you'll have to factor that into lead times.
A Vietnam apparel manufacturer, he says, may get its fabric from Taiwan, for instance.
All of that should be factored in when determining the benefits of sourcing from new locations.
Still, diversity with your supply chain, even if it's within a single country like China, can be a plus overall as it minimizes risk.
Tip #6: Sync up communication along the supply chain
When it comes to supply chain mishaps and problems, Nathan points to communication breakdown as a major culprit.
The most common means of communication he sees business owners using to manage production and shipping are email and Excel spreadsheets.
These disjointed methods work to an extent, he says, but can easily break down, especially as a company begins growing and scaling.
And that's where software like Sourcify comes in…
From what I understand, it allows you to organize suppliers and production cycles under one dashboard and sync up communication with the various parties in one place.
Simply allowing a freight forwarder to communicate directly with your factory, for instance, can make a world of difference.
The goal is better workflow management, fewer miscommunications and delays in communication, and therefore a smoother production process with fewer expensive mistakes.
One fantastic tip from Nathan is to take lead-time data from a product like Sourcify, tie it into your inventory analysis with a product like Skubana, and put all of that powerful insight to work for better forecasting.
The challenge of accurate forecasting is huge in ecommerce (often leading to running out of inventory or over buying) as is accurately timing shipments to coincide with seasonal sales.
"Most [physical-products] businesses we list are undervalued in some way because of that mistake," according to Mark.
Clearly, putting the data that a tool like Sourcify can provide to work for you represents a huge opportunity for anyone sourcing products for Amazon.
Tip #7: Avoid unnecessary duties and tariffs
Nathan's final tip is one that's presently saving millions for large retail companies.
From Sourcify's headquarters in San Diego, "there's a huge amount of opportunity in Mexico just south of the border here," he says.
Both for manufacturing, once the raw-materials piece of the puzzle is solved, and for warehousing and fulfillment.
No matter where your products are produced, according to Nathan, it's possible to avoid duties and tariffs for pick and pack B2C order fulfillment.
Handling fulfillment and logistics out of Mexico is a growing trend it turns out.
Why?
Because it's possible to bring products "in bond" into the port of Long Beach, have the products trucked just across the border to warehouses in Mexico, and then handle fulfillment from Mexico.
From Mexico, pre-labelled packages valued under $800 can cross the border duty-free where they're delivered to USPS, UPS, or FedEx and shipped as normal.
It may sound like a roundabout method, but Nathan says he's aware of companies "literally wiping off millions of dollars in duties and tariffs from their balance sheets" this way. Plus, warehousing rates and labor rates are cheaper there.
If you're wondering why this is legal, here's why…
Due a trade law called Section 321, Customs and Border Patrol "shall clear free of duties and taxes any shipment of merchandise having a fair retail value in the country of shipment not exceeding $800," under a list of conditions found here.
For the most part, it's legal because the package is labeled and addressed to a single recipient and its value declared.
Products that cannot be treated this way include:
Alcoholic beverages
Perfume containing alcohol
Cigars
Cigarettes
Further, the whole arrangement is made possible by the IMMEX program that's part of NAFTA, which allows products to enter Mexico temporarily tax-and-duty free.
The beauty of this strategy, Nathan points out, is that it essentially allows the same fulfillment experience as if you were shipping out of California.
Money saved, and another reason to consider all your options when it comes to your supply chain.
In a perfect world, optimizing your supply chain would be easy.
With Nathan in our corner, that perfect world suddenly seems within reach.