Topics:
Never Miss a Beat - Get Updates Direct to Your Inbox
Here's What Harvard Teaches About Buying a Small Business
By Quiet Light
Last Updated on
|
Reading Time:
10
minutes
What predicts entrepreneurial success?
Like many, I'm enamored by the classic entrepreneur's story: college dropouts create a billion-dollar company out of thin air while some of us were deciding what elective to take.
The traditional classroom setting rarely features in those stories for long.
Or much in real life, for that matter, where a recent study suggests less than 50% of small business owners have a college degree.
I was intrigued to hear this week that Two Harvard Business School professors, Royce Yudkoff and Richard Ruback, have brought the scrappy world of small business acquisition into the classroom.
Their course on entrepreneurial acquisitions is extremely popular at HBS.
So what is Harvard teaching about the art of acquisition and why are 30% of all students in the HBS program taking a class on buying a small business?
Certainly, stories of enormous online acquisitions have gotten a lot of attention over the years:
Today they read like novels.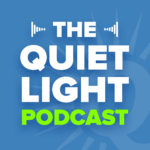 Listen to the Source of this Post:
This episode is based on a podcast episode that we recently recorded. Listen to the full episode here:


From our present-day vantage point, the synthesis that Mark talks about in this week's podcast between the bootstrapping founders of a successful business and the more systems-oriented managers who often acquire them is an elegant thing to witness.
What causes one individual or company to pass on a golden opportunity and another one to seize it?
What causes one deal to fall apart and another to make history?
The enormity of the deals isn't what makes the story… the small deals hold the same fascination.
Each deal is different, to be sure, but one thing is clear: Acquisitions are all about creating value.
It's easy to forget that in the grand scheme of things, entrepreneurship remains, as the two professors note in their excellent book The HBR Guide to Buying a Small Business, the road less taken.
In a place like Harvard, where students are mostly on track for the corporate life, Yudkoff and Ruback are a couple of renegades boldly proposing acquisition and small business building as a viable, even better option.
What they love:
The absence of enormous risk when compared to a startup.
The proven business model with growth potential.
And when it comes to jumping into the market, the timing is right.
Let's take a look at some stats, and then we'll follow the arc of the small business acquisition as taught to students at HBS.
What's in this post:
It's a Good Time to be in Business
According to the NFIB's Small Business Economic Trends data from 2018, small business owners are having a good year.
Sales and profits on track? Check.
Creating new jobs? Check.
Plans for expansion? Check.
There's optimism all around, and surveys also show that those same optimistic small business owners are inching closer to retirement age.
More than half surveyed are over the age of 50.
Interested in diving in but worried about financing?
The good news on that front: 48% of owners surveyed this year used less than $50k to launch or acquire their business.
The bad news: 59% used their own cash. (Stay tuned for HBS's advice on seller financing.)
When it comes to happiness with their chosen path…
Just as Yudkoff and Ruback would have predicted and despite challenges, 75% of all business owners surveyed are extremely happy with the entrepreneurial life.
Not surprising.
But also, not normal. I can't help but wonder what other career paths can boast the same numbers.
Success Rates
While we hear that small business acquisitions tend to be less risky than other investments, I'd love to see some stats on that…
It turns out, Harvard has tracked investment data on graduates of their acquisition class and their subsequent deals.
What does the data tell us?
Out of 60 deals on which they have data, 80% were profitable ventures.
The average rate of return on the entire pool of deals (including the 20% losers) sits at 22% annually.
I'm sold. Let's have a look at that curriculum.
Other than this data from Harvard, real numbers on success rates are hard to come by.
But we do know that a small business's odds of survival are much higher after the early start-up years.
And it stands to reason as an existing business on the market will have these benefits:
Immediate cash flow and existing customers
Actual financial data for analysis and future projections
Established suppliers and credit
In the riskier world of startups, one analysis shows that only about 1% ever make it past the Series F round of financing, let alone see returns.
The Arc of a Small Business Acquisition: Sourcing & Evaluating
Harvard also has data on the success of potential buyers searching for a suitable business to acquire.
They find that roughly 80% who search actually close a deal.
Yudkoff has been able to identify one common contributor to success in the search over the years.
And it may surprise you. Not business experience or access to capital.
It's this: How well a buyer (or seller) can grasp their relative position in the business market.
In other words, how quickly can you adjust your expectations to match the reality of the market?
The sooner the better.
In Yudkoff's words:
"When an entrepreneur through acquisition starts searching, on their very first day in their very first prospective deal, they…set their standards unbelievably high. …And as they see more and more companies, they gradually bring down their standard into what normal market is for a small company… How quickly they're able to learn what a small company really looks like determines how successful they're going to be."
Like so many things, it seems the end is in the beginning.
One critical takeaway for me from Harvard's curriculum is this: They teach the first part of the process, sourcing a suitable business, as a full-time job that takes about 18 months on average.
That includes 4 months spent on the deal – from LOI to closing.
Yudkoff will even go so far as to say he's never seen anyone accomplish this as a part-time side gig.
Never.
A few highlights of what HBS teaches entrepreneurs about evaluating businesses include:
Look for enduringly profitable businesses.
That means an established, slow-growing business in a stable field.
The goal, of course, should be to ultimately work on your business, not in it. Otherwise, you're just buying another job.
For this reason, Harvard encourages entrepreneurs to think big, or at least not to think too small.
(Here's more from HBR on what makes a company great and how an enduring company is a sustainable one.)
They recommend a target annual cash flows between $750K and $2MM.
Understand that relationships are key.
In HBR's Guide to Buying a Small Business, the authors stress the importance of a systematic approach to sourcing and say it's best to form a company as a search vehicle.
This helps ensure, as Yudkoff points out, that you approach investors with the right mindset – you're offering an opportunity, not asking for a favor.
And approach them earlier in the search rather than later.
They recommend you start with people you know first, to build confidence and a track record, and remember that the potential returns for investors are excellent.
By approaching investors early and keeping them on board throughout the process, you'll position yourself to take advantage of the right opportunity when you see it.
At that point, you'll only have one sale to make, the investment at hand, having already sold them on yourself as a capable entrepreneur worthy of trust.
Work with an intermediary and be prepared for an enormous amount of research.
This is key to finding opportunities that you otherwise will not have access to.
Considering the competition for buyers and the fact that high-quality offerings are rare in the grand scheme of things this access provides a definite advantage.
Some buyers wade through thousands of opportunities, literally dozens a day, before finding the right one.
This brings to mind another success determinant.
Persistence.
How many people do you know who would look that long and hard and commit the resources required of the kind of search that Harvard teaches?
The barrier of entry alone, I would think, gives you an advantage if you're willing to commit all-in to the process.
Here's What's Happening in the Market
The IBBA's Quarterly Market Survey saw record highs for small business acquisitions during Q4 2017, their latest data.
Possibly due to new SBA rules that cut the minimum down payment back from 25% to 10%.
And it's a seller's market.
Buyers are expected to continue to outnumber sellers at least in the short-term.
Who's buying?
The IBBA data shows that for the Main Street Market ($500k-$2MM) a full 71% of buyers were individuals.
For the Lower Middle Market ($2MM-$50MM), individual buyers at 38% and existing companies at 40% dominated.
Why do sellers sell?
The large majority of sellers in both markets listed their top reason for selling as retirement.
Financing & Negotiating
As we covered earlier, an acquisition is an extensive process.
The IBBA data on the time it takes to complete a deal from LOI to close is even longer than the timeframe Harvard teaches its students to expect (4 months).
Data collected by IBBA shows an average time to close of 8.7 months in Q4 2017.
At the time a deal presents itself, considering the shortage of high-quality companies on the market, having financing lined up is critical.
HBS stresses the importance of nurturing relationships with both investors and banks ahead of time.
According to Yudkoff, a typical deal involves 2/3 debt and 1/3 equity.
Seller financing around 20%-25% is common (often in the form of a 4-5 year subordinated note).
45% is typically funded by a local or regional bank.
Either a traditional commercial bank loan, or a guaranteed SBA 7(a) loan.
Apparently, the SBA loan makes a great option for service businesses with no tangible assets.
This type of loan can cover around 80% of the business, normally over 10 years, but does require a personal guarantee.
In the typical deal structure, 30% is usually raised from friends and family (anywhere from 6-15 individuals is common).
HBS also teaches students to factor in deal-related costs incurred by outside professionals – like lawyers and accountants – ahead of time.
Transitioning
Yudkoff gives this advice to students and other entrepreneurs when it comes to the transition period:
Don't make important changes to the business in the first 6 months.
A transition period of around 3- 6 months should be sufficient.
Seller financing should ideally be a part of the deal, as you want the seller financially on board after the purchase. This connection motivates the seller to help you form key relationships with stakeholders and answer process and historical questions thoroughly as you're getting oriented.
Ideally, you'll be stepping into a business that doesn't revolve around the selling entrepreneur in a way that would make for a lengthy or difficult transition.
The Perfect Match
The Yudkoff/Ruback philosophy when it comes to teaching entrepreneurship is to combine what they see as the best of both worlds: case studies about real-life situations and education.
All with the goal of two other worlds crashing together, but in a good way:
The world of a highly trained business manager with a strong entrepreneurial streak.
The world of an experienced small business owner who's built an enduringly profitable business and now wants to move on to the next thing.
The synergy created when these two are brought together is what the best business stories are made of.
What's the hardest piece of advice the professors have for buyers?
Probably that a high-quality business on the market isn't always in the most exciting field.
Business models that work and work over the long term in slow-growing, stable fields – those are the hidden gems that maybe more of us should be searching for.
One word that doesn't seem to come up much in the HBS entrepreneurial acquisition class – disruption.
Interestingly, that Priceline acquisition I mentioned of Active Hotels and Bookings.nl that made history and created $88 billion in value involved two businesses who were bucking the innovative new trends by maintaining what was considered an old model and were therefore overlooked by some of the big players at the time.
HBS would have approved.
These key elements signal a quality acquisition target from the HBS perspective:
Annual cash flows between $750K-$2MM
Established business model
Slow growth
And the key characteristics of a successful buyer in a seller's market:
Patient and ready for an extended search
Has financing lined up ahead of time
Puts expectations in line with the realities of the market quickly
It's a seller's market for sure, but putting the right filters in place and setting yourself up for the search the way Harvard advises can give buyers a leg up now and in the future.