Topics:
Never Miss a Beat - Get Updates Direct to Your Inbox
How to Achieve Double-Digit Growth After an Acquisition
By Quiet Light
|
Reading Time:
8
minutes
Whether you're looking at a business for sale or selling one, one key to creating value is establishing clearly defined pathways to growth. In this acquisition update, one buyer shares his experiences running a new SaaS business and the pathways to growth he's followed in the first year. Find out what has worked and what hasn't on the way to double-digit revenue growth.
A fresh perspective can be a plus
Prepare for the transition challenges
Streamline training with the previous owner
Take care of your customers first
Consider outside-the-box marketing strategies
Focus on the present, not just the future
Once in a while you have time to wonder about things…
Like why the US and Russia once tried to dig giant boreholes into the earth's crust. That seems like a bad idea.
Why someone could get a patent approved on a 2,000-year-old crop.
And, how companies like Uber, Casper, and Snapchat go so long without making any actual money.
It's something I've never really been able to wrap my head around.
I can admire strategic long-range plans.
Even rag-tag ones like China's ongoing urbanization plan that's long looked crazy to many, but in some ways has been a great success.
And I understand the basic principle behind the no-profits strategy…be like Facebook. Become an investment vehicle and get people to bet on your future by growing users or growing market share.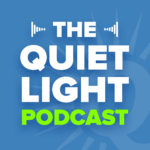 Listen to the Source of this Post:
This blog post is based on a podcast episode that we recently recorded. Listen to the full episode here:
But to keep bringing new money on board year after year, without actually ever making any…that seems to me like a giant borehole of its own into some sort of profitless hell.
With the likes of KKR, in the case of Lyft, just digging the hole deeper and deeper.
Do these companies' financials really make sense? Who knows.
It's the sort of debate I hold in my head sometimes until real life intervenes, and I realize it's not my problem to solve.
Nathan Singh is a present-focused guy. And he probably spends a lot less time worrying about such things, "I just accept things as they are, so that makes life a lot easier," he pointed out on the podcast last week.
He's a man of action, who found a valuable business for sale and bought it.
He's also an entrepreneur in the business of growing actual revenues, not just users.
The business he acquired from Syed Balkhi in 2017, composed of two WordPress plugins, has gone on to experience year-over-year growth in the double digits.
It's a business that makes sense.
Assuming, unlike Uber and Casper, you want to make actual money, Singh has some valuable experiences to share about buying an online business and growing it.
What does it take to create significant value after an acquisition?
What's worked for him? And what hasn't?
And what's his advice for other entrepreneurs planning to buy?
Read on to find out how Nathan has achieved double-digit growth in the first 18 months with his company – essentially a SaaS business dependent on the WordPress platform.
Stay open and keep learning
With an SBA loan in 2017, Nathan bought Soliloquy and Envira Gallery, two WordPress plugins designed to make web designers' and developers' lives easier.
According to WPBeginner, a plugin is defined as "a piece of software containing a group of functions that can be added to a WordPress website."
Written in the PHP programming language, these plugins integrate seamlessly into a WordPress site.
As a buyer, you can basically evaluate a plugin business as you would any other SaaS business for sale.
There are currently over 54,900 plugins in total – each one designed to perform a sometimes complex function and save a site designer the time it would take to program that functionality themselves.
For your basic user, they allow you to do cool stuff with your site without knowing a single line of code.
A fresh perspective can be a plus.
Nathan didn't come into the business with plugin experience or any WordPress experience to speak of.
He had developed an iOS app before, though, and knowing what it meant to be part of a community of developers who adhere to community standards would come in handy.
"I've been pretty much industry agnostic every business I've gotten into," Nathan says, "I usually know nothing about it, and I prefer it that way in some cases."
Why? Because the lack of industry experience allows him to approach a business for sale with an open mind and a fresh perspective.
Both have been invaluable since the acquisition. And his strategy to educate himself and learn from the right people is working.
He opted to spend his first year running the business learning rather than making major changes.
By attending WordCamp US and WordCamp Miami and meeting "the people that are shaping where WordPress is going," he was able to see his new business in its broader context.
As part of his education, he learned that WordPress's market share is growing at a healthy rate. The platform is currently used for around 35% of all websites on the internet.
Plus, it's used by some of the biggest brands out there, like Disney, National Geographic, and Ticketmaster.
He knew going in that WordPress had built a solid foundation to expand on.
With the introduction in late 2018 of the Gutenberg editor (a site builder), UX took a big leap forward, he says.
Nathan realizes that the organic growth his company has experienced moves in direct relationship to the platform's growth overall.
By educating himself first, he knew he could then put his own knowledge, "making a great intuitive software," to work with the goal of continually refining the products and creating a better user experience for the customers.
Prepare for the transition challenges
Nathan also knew the transition would be a challenging time, and he was up for it.
He'd made a commitment to Balkhi during the acquisition process to maintain the current full-time staff.
Any SaaS business for sale can be heavily staff dependent, so it's an important consideration.
In this case, they'd been with the previous company for some time, he says, and were used to being part of a larger organization.
Needless to say, they were worried.
There was a definite hurdle to get over there around trust.
"I think after a couple weeks [once] they saw that I was in the trenches with them, making sure to make their lives easier," he says, relationships improved.
A company retreat to Austin, with everyone staying under one roof and getting a chance to bond, also helped ease the inevitable anxiety around the transition.
Streamline training with the previous owner
Joe points out that the standard training agreement with sellers is up to 40 hours over the first 90 days after closing.
Nathan was able to go through the training with Balkhi and the original founder over the first couple of months.
Together they went through each one of the processes necessary to run the business and keep both plugins running.
They saved considerable time and trouble, he says, by recording those conversations.
So anytime an issue came up early on, he had video of the trainings to look back on.
It proved to be a huge help.
Take care of your customers first
One of the biggest challenges Nathan faced early on was the lack of a strong product road map going forward.
Without that, the team was left putting out fires, but not moving forward in a meaningful way.
His job would be to help set and prioritize the road map.
Keeping his own ego out of the picture, Nathan's first instinct was, "Let's ask the customers."
By sending customers a survey that took less than 60 seconds to complete, they were able to find their direction. They asked customers the basics, including:
What are the features you like most?
What do you want to see?
How are we doing?
And with those answers, besides rebuilding some things for easier functionality, Nathan established new-feature priorities and set the agenda.
His strategy was simple – focus on the customer. Listen to the customer.
With a plugin, unlike another type of business for sale, once a customer purchases the software and installs it, they own it for life.
The key to the plugin business model, according to Nathan, is to run it as a SaaS business, even though designers aren't historically used to a subscription model and recurring payments.
To make that strategy sustainable, you have to do two things well and win customers over to a paying model:
Add value through updates
Add value through support
Nathan knew going in that customer experience would be paramount, and he's kept a tight focus on just that.
Consider outside-the-box marketing strategies
Opening up new channels and thinking outside-the-box when it comes to marketing are two other areas that Nathan attributes to his success so far.
Again, it came down to learning his business model, but then taking a fresh approach to find what works.
First, he needed to create a viable sales funnel for owners of the free version of the plugins which were available on WordPress.
On the WordPress platform, that free version is unfortunately not like a free-trial version common to SaaS businesses.
Those WordPress users haven't subscribed with the company in any way, and WordPress has strict guidelines in place for its plugins.
"I think the challenge was figuring out ways to get around that," he says, "and still playing by the rules."
There was no funnel in place, so Nathan and team needed to create an opt-in that would allow them to communicate with those free customers and upsell.
That, plus marketing directly to the WordPress base, became key to growth.
Then he needed to look for other ways to grow revenue.
Open up new revenue channels
With any business for sale, finding opportunities to create new revenue streams can be critical.
Since acquiring the company, the affiliate revenue has been "increasing pretty tremendously," he says.
Nathan realized that his new sites had lots of articles, such as tutorials, that were getting a good deal of traffic, but didn't include any affiliate links.
Simply by adding in those links to existing articles, and building more content around high-performing topics, he opened up a path to affiliate-revenue growth.
Focus on the present, not just the future
Running a business is stressful. Shit goes wrong; entropy increases.
But Nathan isn't new to all that; he's run and sold a business before.
And the strategy he's found that works best to minimize stress and maximize revenues is to focus on the road in front of you.
Plan for the future, yes, but don't get too caught up there, he says.
He approaches the business in what he calls a "present-moment manner." And he seems like a calm guy, so it must work.
Far off goals in the future, he's found, can create a lot of unnecessary stress for entrepreneurs.
What problems need solving right now? Solve those.
How can you help the customers you have right now? Do that.
Stay present, Nathan advises, keep your focus on the customer, and you can't go wrong.
In Nathan's experience, growing a healthy business doesn't have to be all that complicated…
"The main thing is…focus on the customer," he says, "making sure they're happy, making sure that we're hitting all those needs, and then the business kind of just takes off by itself."
Nathan's hit on the secret to double-digit growth. Maybe some of those profit-less giants should take note.