Topics:
Never Miss a Beat - Get Updates Direct to Your Inbox
Seven Tools to Maximize the Value of Your Email List
By Quiet Light
|
Reading Time:
10
minutes
Email is the bane of my existence, so I was relieved to hear Mike Jackness in the podcast talk about his hatred for it.
Which, as it turns out, makes him really really good at it:
Look at some of these stats:
Across his ecommerce companies, Mike has achieved open rates of 28-32%.
Email drives 52% of website sales for his site in the adult coloring niche.
Suddenly I hate email a lot less.
Looking to maximize the value of an email list in 2018?
Want to know which email stats are the most useful in assessing that value?
After talking to Mike, we think the 7 questions listed below are the place to start.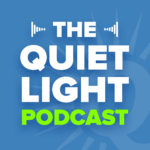 Listen to the Source of this Post:
This blog post is based on a podcast episode that we recently recorded. Listen to the full episode here:
Mike's been in online marketing for 15 years, is on the way to building an 8 figure business in ecommerce, and shares the details of that journey at EcomCrew with his partner, Dave Bryant.
Let's face it: most of us are probably under utilizing our email lists, and Mike's numbers show just how much potential value we're losing.
First we'll take a quick look at the state of email in 2018 and where the predictions see it heading.
Then we'll dive deeply into these 7 questions:
Am I Sending the Right Type of Emails?
What's the Halo Effect Got to Do With It?
How Do I Increase Deliverability?
Is My Email Strategy Integrated with Other Channels?
Am I Sending at the Right Frequency to the Right People?
Experimentation (and Patience) are Key
The State of Email in 2018 and Where It's Headed
A quick Google search of the question "Is email dead?" returns over 20 million results.
It's a question that won't go away — and the answer is still no.
According to DMA Insight, 99% of us check email everyday, sometimes as often as 20 times a day.
But of course checking and opening are two different things.
Reading, acting, engaging.
Another thing altogether.
53% of consumers complain that too many of the brand emails they get are irrelevant.
When you ask the experts where things are headed with email, some patterns emerge, most notably this:  What was once considered the advanced practices of only the biggest companies are quickly becoming a necessity for smaller business owners.
A/b testing, highly targeted automated flows, responsive design, and multi-channel campaigns are all becoming critical.
Staying relevant remains the big challenge.
Email is still a channel that delivers value to companies consistently, which is why we get hundreds of emails a day, right?
Planning a Successful Campaign
So, overall email is alive and well.
Still, the risk as a business owner when trying to optimize your email marketing is falling into a rabbit hole of tools and applications and information and funnels and workflows and never coming out.
Don't panic.
Better to take it one step at a time, clear some of the clutter along the way, and learn as you go.
One thing I learned about Mike Jackness is that he makes it easy to leverage his experience for your own business.
We'll help you expedite your learning by tapping into his expertise below.
One of my favorite points Mike made last week was what works on the ground for one business won't necessarily work for another.
But that the higher level planning doesn't change.
Asking the right questions is essential, both for buyers who want to assess the value of a list, and for sellers who are looking to grow the value of their business and maximize appeal.
So let's get to it.
Am I Sending the Right Type of Emails?
Answering this question thoroughly requires a bit of auditing over time.
The first thing to look for is ratio of promotional/sales emails to purely helpful emails.
Mike's goal is to hit the 80/20 mark (or above) of useful emails over promotions.
And the sub-questions that he asks are:
How can we train our recipients to open our emails when they receive them?
How can our emails become a habit woven right into the fabric of our customer's day or week?
It turns out if you treat people the way you want to be treated, the odds of this happening go way up.
Know your customer well and then know what they want to receive and will be happy to open.
That's it in a nutshell.
For the colorit.com customer, that's free coloring pages.
For me, with many of the businesses I've engaged with, that's a 21-day challenge.  I can't resist those.
It's sad really.
But also good, because as BJ Fogg's Behavior Design Lab has shown us, one thing all this technology we live with now excels at is changing behavior.
Check out Fogg's now classic behavior model.
It shows that if you want to affects someone's behavior (like have them open an email) you need to consistently get three things right:
They must be highly motivated (you must target the right people).
The target behavior must be easy to do.
You must activate a trigger.
What kind of prompt?
Aha! That's the key.
That probably depends on your list and the products you offer them.
It also depends on how well you know them, and how well you've articulated your values as a brand and connected the dots to their own values as customers.
Do your emails optimize for values that align with the recipient's well-being?
Are you meeting their needs based on what triggers made them engage with your brand to begin with?
That's the sweet spot.
That alignment probably helps account for Mike's 32% open rate and closing in on $8 million business.
As he explained to Joe last week, at colorit.com when a customer signs up for 20 free coloring pages, they receive 40 days worth of value by email.
What's the Halo Effect Got to Do With It?
If you sell products, Amazon is kind of a big deal.
In April we found out there are over 100 million prime members alone.
49% of all product searches online begin on Amazon.
That's customer acquisition at its best.
Still, when it comes to stability, and the perceived value of your business, take it from Mike and in a word…
Diversify.
That's where your email channel and integration come in.
Much has been said about the halo effect (when an impression created in one area influences opinion in another area) as it relates to Amazon sales.
Prime Day and Amazon Lightning deals are two promotions that have that effect on sales.
But Mike has found that your own email campaigns, done right, can too.
Your email campaigns create brand recognition, keep the brand front of mind, and drive perception.
This at a time when showing the human-side of your brand is critical, and personalization is key.
According to video platform Vidyard, the use of personalized video in email, for example, has shown some impressive results lately.
Two Tips to Increase Deliverability
The number one thing you can do to increase deliverability is increase open rates.
How do you do this?
Send great stuff.
To the right people.
By great stuff, I mean the exact emails your customers want to receive and are waiting for.
And by the right people, I mean an engaged segment.
When you filter out and remove those who ignore your emails and send to those who open, click, and forward them, Email Service Providers reward you.
You're more likely to show up in the inbox.
An engaged segment might look like this: people who subscribe to your newsletter and have opened an email in the last 60 days.
Email clients like Gmail are tracking how emails from your domain are handled.
What are they looking at?
The number of emails marked as spam
The number that are opened
The number that bounce

Want to improve your reputation with an ESP and tend to your list?
Here's what the experts recommend:
Remove those who haven't opened an email in at least 4 months.
Create a segment for those who have opened at least once in the last month.
Spend 3-4 weeks sending emails only to that segment.
Once your open rate goes up, you can expand the segment little-by-little, but don't go past 3 months.
Am I Using the Right Tools?
The right tool is the one that helps you automate and integrate your email with the rest of your marketing.
And personalize for highly targeted groups of customers.
Mike talked about Klaviyo last week and the astonishing results he's had with it, so I looked into it.
Klaviyo is a robust email marketing platform specializing in ecommerce.
What do people like about it?
Easy set up.
Great 3rd party integrations (Amazon, Facebook).
Pulls customer history and real-time data.
Easy to create automated workflows.
Easy to personalize email and segment users based on behavior.
What do people not like about it?
The user interface takes getting used to.
There's no chat feature for customer service. (Though you do have a dedicated account manager at a certain size.)
The segmentation capability of Klayivo is pretty advanced as it turns out.
Example?
Customers who made a purchase in the last 6 months, haven't opened any other marketing emails, and have spent over $50.
Apparently that's quick and easy to set up on Klaviyo.
Nice.
What are some other options with similar capabilities?
Other marketing platforms include ThriveHive, HubSpot, ActiveCampaign, and Autopilot to name just a few.
All of them have their merits, but overall you want the platform that works best for you to accomplish this:
Create the most relevant and personalized message for the right segment at the exact moment that it will have the most impact.
And, in order to to that, the more data collected on the customer at each stage of your relationship and each stage of the buyer's journey the better.
Is My Email Strategy Integrated with Other Channels?
One of the reasons Mike speaks so highly of Klayivo is it's integration capacity.
Here's the anatomy of one of his fb flows using what he calls the trifecta of email marketing integration:
Run a Facebook campaign that provides value.
Make it a compelling, free, low-friction offer.
From Facebook they're sent to a landing page where they're pixeled.
On the landing page, they can enter an email to receive the offer.
The free offer is dripped via email over time.
The free offer emails are interspersed with value-added emails. (for instance, he sends a free downloadable coloring page every other day, and other valuable tips and tutorials in between each free-download day.)
A coupon for the book the free coloring pages came out of is dispersed throughout the sequence.
Sent to a small, highly-targeted audience, his Facebook ad ROI on a flow like this runs at a phenomenal 1500%-2000% ROI.
You read that right.
What's a pixel?
It's a code you place on your website from Facebook or Google analytics, which then allows you to track conversions and optimize ads.
Basically, it tracks how people interact with your ads and your website.
The data you collect from these pixels is kind of magic.
(Or creepy, I suppose, depending how you look at it.)
With it, you can target the audience for future ads.
You can create a segment of highly-qualified leads and retarget.
You'll know (anonymously) what exact actions they've already taken and when.
Powerful.
To install Facebook pixels on your website, go to your Facebook Business Manager dashboard click on "Events Manager" then click on the "Pixels" tab and "Create Pixel."
(You know how every time you find published directions on how to do something on Facebook, it's already changed? I'll just go ahead and apologize now.)
Am I Sending at the Right Frequency to the Right People?
One key takeaway from the experiences Mike Jackness has shared? You can't send too many emails.
To the right people.
Okay, that's not exactly true, but you can send a lot more than you might think.
As long as you make it extremely easy to unsubscribe.
Mike's company sends millions of emails a month.
And the absolute minimum number of emails a subscriber gets in a month is 6.
As you know from question # 3 above, though, unopened emails or emails reported as spam are a killer.
So much so, in fact, that it's becoming best practice to do what Mike does – automatically unsubscribe users who haven't opened emails in at least 13 weeks.
Or around 20 emails.
Your reputation with ESPs and customers is on the line, so make it easy for users to opt-out.
And then opt them out yourself if they aren't engaged.
When it comes to your unsubscribe path, make sure you can check all these boxes:
The unsubscribe link is highly visible in placement.
The unsubscribe link is highly visible in size and color.
The wording is clear.
The link goes directly to a preference page or unsubscribe page.
Interestingly, one study showed that 53% of respondents' top reason for unsubscribing from a list was that the emails didn't display or work well on their phones.
Responsive design and mobile-friendliness are key.
Experimentation and Patience are Key
A final piece of wisdom I learned from Mike is this:
Experiment.
Don't give up, just try something else.
Don't be afraid to fail, because ultimately when you hit on that winning sequence or strategy, you stand to win big.
What are some elements of your email marketing especially worth testing and experimenting with in 2018?
I challenge you to pick one from this list today and try something new.