Topics:
Never Miss a Beat - Get Updates Direct to Your Inbox
Stop Looking for the Honey and Become the Bee
By Quiet Light
|
Reading Time:
9
minutes
I don't know exactly what a honeybee goes through to make honey, but I know what they invest in the process. Everything they have.
We've all experienced those no-going-back endeavors… for me, raising kids is one of them. You're all in from day one.
There's no getting out, and from the first moment you hold that tiny person, you know one thing: along with the incredible joy, there will be pain.The potential for heartbreak lurks there, all wrapped up with the momentary euphoria. For better and worse, there's no going back.
A Spartan mother's famous parting words to her son heading into battle were these: With it or on it.
Meaning, come back with your shield in hand having fought bravely, come back on your shield having been carried off the battlefield a hero, or don't come back at all.
The Spartans were warriors above all else.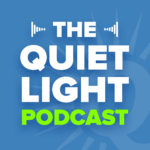 Listen to the Source of this Post:
This blog post is based on a podcast episode that we recently recorded. Listen to the full episode here:
And speaking of warriors and parenting, watch the swarm of kids on the field at any sports complex on any given Saturday and you'll notice something…some kids are perfectly content just running around on the turf with everyone else.
They get near the ball; they move in the general direction of it. And if it comes their way, they do what they can with it.
While some kids stand out for their relentlessness. They want that ball like a starving person wants food. And they'll fight for it.
Those are the true competitors. And the same goes for business.
If you spend time looking at online businesses for sale, I think it's a fair question to ask yourself. How much do you want it? How badly do you really want to get in there and get your hands on the ball?
Although lots of people consider investing in businesses, few desire the risk that comes with it.
The advice from buyer Rick this week who recently acquired Gunskins.com, when asked about going big or staying small with an acquisition, is this:
Don't act unless you're ready to put something on the line, unless you're ready to have real skin in the game.
In the book by that name, Skin in the Game, Nassim Taleb says something similar: "What matters isn't what a person has or doesn't have; it's what he or she is afraid of losing."
Taleb stresses the importance in any endeavor of arranging things so that you can't separate yourself from the consequences of your actions. That's where the true learning takes place. That's where real success happens.
Not the blue-skies, smooth-sailing kind of success. But the falling-down-and-getting-back-up, learning-as-you-go, "With it or on it" kind of success. The best kind.
And speaking of success, some online business sales stand out post-acquisition as incredibly successful.
With 20% month-over-month growth since buying Gunskins.com, Rick's was one of those.
In this post, we get to look behind the scenes at how all the moving parts fit together to make for a highly profitable deal.
If you have a business to sell, take note, as this first-time ecommerce buyer with extensive corporate finance experience shares what attracted him to this particular business over the course of an 18-24-month search.
Out of all the online businesses for sale, which ones stand out? And what elements add up to an incredible acquisition?
A Seller Who Set Things Up for a Seamless Transition
An Efficient Business Model
From the start, the target for Rick and his wife would be a business that combined profit and growth with efficiency.
Although they considered franchises and brick-and-mortar businesses as well, ecommerce became the obvious choice for the efficiency of the model and the multitude of tools available to streamline operations.
Rick stresses the importance of educating yourself over the course of the search:
This is something I can't emphasize enough… It's really important to look at a lot of businesses. There's no cost to doing that as a prospective buyer, and you learn a ton.
The parameters for the couple's search included businesses which hit their target cash flow, or SDE, but also offered a product or service in which they'd personally take a genuine interest.
They found that they naturally gravitated towards physical-products brands. For Rick, niches like "ballet tutus and toilet products" were a no, simply based on the enthusiasm factor.
In their case, the couple was looking for an active investment where they themselves would stay involved in the daily operations of the company. As a lifelong hunter and shooter, Rick found in GunSkins a product around which he could maintain that critical interest and excitement.
After looking at dozens of online businesses for sale, the niche, among other things, made it worthwhile for the couple to take the leap and make an offer.
Smart Financing
Although Rick and his wife originally qualified for an SBA loan, the team made a shift when they ran across the ROBS (Roll Over for Business Startup) option.
While a ROBS is not a simple feat by any means, it's a creative and effective way to finance a business purchase while avoiding debt and interest payments.
In Rick's case, he was able to use the money in his 401(k), 20 years of retirement savings from his work in corporate, to purchase GunSkins with this method.
A ROBS is not a loan against your retirement funds, but a rollover of those funds that invests in the new business.
Therefore, you won't pay any tax penalty or interest.
Many looking at online businesses for sale and weighing their financing options don't realize that this solution exists.
How does it work? In a nutshell:
You incorporate a new business (C-Corp) to make the acquisition.
You establish a new 401(k), allowing employees of the new business to invest in the company.
You rollover funds into the new 401(k) and invest those in company stock.
Viola. The company now has access to those funds debt-free.
Easier said than done, of course, and Rick used a third-party advisor to direct the process.
Note that retirement funds that wouldn't qualify for the ROBS include:
Roth IRAs
401(k) funds with your present employer
How does the ROBS affect the deal from the seller side? Not at all. In essence, from the seller's perspective, this becomes a cash deal.
The ROBS is not for everyone and does bring on important tax implications to consider carefully, but it was the right solution for Rick.
A Competitive Edge
The company that in this case ultimately stood out above the multitude of other online businesses for sale brought with it a unique market.
GunSkins offers high-quality high-performance vinyl that consumers use to protect and camouflage guns and other gear.
As a DIY solution in the space, the product's unique selling proposition (USP) made it affordable to customers and appealing to Rick and his wife.
The founder of GunSkins had created a blue-ocean highly-differentiated product for a lower cost than the available options on the market.
For consumers to achieve a similar effect, other solutions are expensive and technical, not to mention permanent.
And beyond the great product, the seller also had a utility patent for one SKU that was responsible for a large percentage of revenues.
The USP alone provides one example of the painstaking and deliberate job the seller had done building a solid foundation for this company.
That was One major reason to love it, but there were more.
Other ways this business checked all of Rick's boxes included:
Strong growth potential
Multiple sales channels (its own Shopify store, Amazon, Ebay, Walmart, and Etsy)
Multiple SKUs
Relatively simple but well-documented processes
Scalability
Portability
And according to Rick, a seller who showed integrity and earned his trust were also essential components of this deal.
A Clear Path for ROI
This mid-sized business initially listed at a 3.5x multiple, no small price tag.
But through a very thorough due diligence process (both Rick and his wife are CPAs), Rick could see avenues to apply his own skills and grow revenues.
By studying the operations of the business, and the story of the business as told in the financials, he found opportunity and potential.
While most online businesses for sale at that multiple were not built on luck, but on the skills and expertise of its founder, Rick points out that, "everybody that comes to the table brings with them a different set of skills."
As a buyer, finding the opportunity to match your individual skill set becomes key.
Plus, as Joe pointed out on last week's podcast, the potential for ROI from a profitable well-built business would be hard to match elsewhere.
This is where Rick and his wife's financial-analyst skills must have come in handy…
And where complete and clean financials made a huge difference to the value of the business.
What they found in due diligence included:
A company that owned their own customer base with 60-70% of sales through the Shopify store. (Many online businesses for sale right now rely mostly on Amazon.)
The SKU with a utility patent and therefore a competitive advantage accounted for 40% of revenues.
A 3-year track record with year-over-year growth trending up.
What did Rick look for during the due diligence process and his close review of the P&L?
Any unexplained fluctuations in the numbers from month-to-month, quarter-over-quarter, or year-to-year.
Any expenses that shouldn't be on the P&L that showed up there.
Any expenses that should be on the P&L that did not show up.
Once you find such anomalies, Rick explains, those tell you what questions to ask and help guide your analysis and further explorations.
Again, remember Rick's advice to look at financials from as many online businesses for sale as possible. It's free to look, and the more financials and business models you look at, the more you'll know a good thing when you see it.
A Seller Who Set Things up for a Seamless Transition
Looking back after his first acquisition, and first foray into ecommerce, Rick says that organization is everything in a deal like this.
From ROI to close, including the rollover process, took around 45 days in this case.
Although the transition ended up flowing rather seamlessly, it did include plenty of anxiety and sleepless nights.
Rick points out that at this size company, with over 20k transactions a year, you're dealing with a ton of moving parts (third party and otherwise), and each one of those must successfully transfer to the new owners.
Examples he gives, large and small, of the many moving parts?
Postage fees for shipping going to the correct credit card.
Seller Central account transferred successfully.
The business's PayPal account set up correctly with the new owner's information.
He recommends getting completely clear ahead of time on "who's going to do what, when it gets done, and so on," when it comes to that anxiety-producing stage of the process.
It's a tricky time.
At the end of the day, his seller did a stellar job of staying organized and easing the transition stress, but Rick says not to underestimate the extensive number of details that will need attending to during this time.
Were there Any Surprises?
Rick's success has been phenomenal. Again, he's seen 20% month-over-month growth since he acquired GunSkins, and he's on track to recoup that investment quickly.
Any surprises he's had now that he's an experienced business owner mostly come from being new to the world of ecommerce and coming from the corporate world.
It's a different beast. Some "boots on the ground" channels of growth turned out not to be worth his time and efforts, while online tools for growing brand awareness have turned out to be more profitable, and more streamlined than he imagined.
You get the feeling hearing Rick talk that the scalability-factor, ecommerce being what it is, still comes as a bit of a surprise.
"The Cost-Per-Conversion on ecommerce," he says, "is so incredibly attractive compared to other channels."
They've poured resources into building the brand and reinforcing product awareness through channels such as:
Social media
Blog posts
Google Adwords
GunSkins has now become the family business, right down to Rick's 14-year-old son who's able to handle customer service using Zendesk.
The decisions Rick and his wife made to seek out new revenue streams beyond their 9-to-5 jobs and put their retirement savings to work as active investors has paid off beautifully.
The ROBS financing means money earned can go back into growing the business rather than servicing debt.
They put real skin in the game, and Rick's glad of that.
As a first-time buyer, he says to know that running a business post-acquisition will be hard work, so "put enough at risk so it's meaningful to you." With more on the line, we're willing to do more to succeed.
With it or on it.
And remember the bees? They make their own damn honey, and that must be pretty satisfying.