Topics:
Never Miss a Beat - Get Updates Direct to Your Inbox
The Story of Jungle Scout – Feet Forward, Head Pointed Toward the Sun
By Quiet Light
|
Reading Time:
9
minutes
Every SaaS business for sale has a story…a story of catching the right economic wave or solving the right problem, a story of managing the challenges that come with growth, and sometimes a story of the search for freedom that started it all. The story of Jungle Scout, one booming business that's grown exponentially in just four years, is full of lessons for anyone who wants to grow a SaaS business and discover their own version of freedom in the process.
The beginnings of an 8-figure business
Delivering the data that sellers needed
The Jungle Scout approach to customer development
Not more money, but a greater impact
Nelson Mandela would have turned 101 years old this July.
He spent 27 years in prison, first locked up in the early 60's at the same time the struggle for civil rights intensified here in the US.
Soon after his release in the 90's, he served as President of his country – overseeing the transition of the government to a democracy and the handing over of power to the majority.
Most of what he wrote about freedom during his career, he wrote from the inside of a jail cell.
He attributed his success as a freedom fighter to a quality that many would consider naïve.
"I am fundamentally an optimist." he wrote in his autobiography. "Part of being an optimist is keeping one's head pointed toward the sun, one's feet moving forward."
It's a quality that most entrepreneurs share in my experience.
And so many successful business owners I've written about here at Quiet Light share the same advice, "keep moving forward."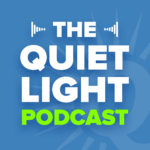 Listen to the Source of this Post:
This blog post is based on a podcast episode that we recently recorded. Listen to the full episode here:
If polled, I'd guess that most of us get into online business in search of the same thing – freedom.
Meanwhile, the business owners I most admire don't stop at individual freedom but continue looking beyond it.
Often freedom in business – the freedom to set your own agenda and make your own decisions, freedom from an idiot boss, freedom from financial struggle, freedom from arbitrary limitation – is first achieved by catching the right economic wave.
And in online business, one wave in particular – the Amazon wave – has been a monster.
Jungle Scout founder, Greg Mercer, caught that wave with impeccable timing.
In Q3 of 2015, Amazon's net income was $79 million. In Q1 of this year, it was $3.56 billion.
In 2015, there were somewhere around 50 million Amazon Prime members. Today there are over 100 million of the big spending return customers.
Also in 2015, Mercer launched Jungle Scout as a Browser extension for Amazon sellers, and he and his wife set off in search of their own idea of freedom.
For three years they travelled the world, while growing Jungle Scout into the booming SaaS business that it is today.
Now, 4 ½ years after that launch, after Greg and his wife sold everything and left the country, Jungle Scout has over 200,000 users and 100 employees.
They have offices in Austin, Vancouver, and Tianjin, China.
In this post, we'll find out how Jungle Scout became what it is today and exactly what it takes to grow a SaaS company that much that quickly.
And we'll answer the question, what happens when money's no longer an issue?
Whether you plan to acquire a SaaS business for sale or start your own, the Jungle Scout story is a great example of how focusing on your customer's success can lead to phenomenal success of your own.
The beginnings of an 8-figure business
Greg started his working life after college in civil engineering.
To escape a career he didn't enjoy, he started selling physical products on Amazon.
The effort paid off. He soon replaced his income with Amazon sales and was able to quit his job.
Along the way, he spent a great deal of time studying what it took for a product to succeed on the platform.
The key to success, he discovered, wasn't the right marketing or paid ads, it was choosing new products that would sell well.
Hitting on the right product, one in high demand on the marketplace, was critical to making an Amazon business succeed.
The problem was how to find those products.
Greg, a data-driven engineer, set out to solve that problem for himself and founded a SaaS business in the process.
Delivering the data that sellers needed
"I was able to create some algorithms to estimate how well all products on Amazon sell," he says, "and that was ultimately how Jungle Scout got started."
I checked out today's version of those algorithms, the Amazon Sales Estimator, on the Jungle Scout website recently with these random findings…
Amazon is selling my dog's favorite brand and flavor of dog food at over 2,300 bags a month.
But one of the top visible reviews is entitled "KILLED MY DOG."
Meanwhile, right on the listing, Amazon's advertising its own brand Wag's version of the same food for a dollar less as a "similar item to consider."
That bag Amazon's selling at 1,140 per month.
Does Amazon always advertise its products on the listing with other 1p brands as a similar item to consider? Or only listings that sell really well but have damaging reviews?
I don't know, but their genius frightens me.
Anyway, back in 2015 Jungle Scout started as a Chrome extension that would give you that data – the estimated sales figures on a product.
First, Greg thought he'd just use it himself.
Then he recognized the demand for it by others either already selling on the platform or planning to.
At the same time, he'd read Tim Ferriss' The 4-Hour Workweek and convinced his wife to sell their belongings, become digital nomads, and take off for parts unknown.
He ended up launching Jungle Scout the week before they left the country.
Looking back now, does he recommend the digital nomad life?
"I'd say it's not for everyone," he says.
Living in perpetual motion, without a home base can be daunting.
But for this couple it worked well. They embraced the lifestyle for three years, hitting 30 different countries and spending a month or two in each one.
The Jungle Scout approach to customer development
All the while, Jungle Scout grew like crazy.
What started as a Chrome extension soon became a SaaS app.
The extension basically provided data, such as the estimated sales data above, as a pop up on Amazon search results and listings.
Quickly, they developed a web application to help sellers find potentially lucrative products to sell.
And continued discovering ways to make their customers more successful entrepreneurs.
Now the company offers an entire suite of tools that make an Amazon seller's life easier – from choosing and launching a product to sourcing and promoting it.
Their mission is clear, to "empower and inspire Amazon entrepreneurs with the tools and resources they need to be successful."
What does that look like exactly?
Advanced keyword research
Product launch functions that allow you to boost your rank in search results
Email automations and review systems
A supplier database to help you source products
Product tracking tools
A marketplace for hiring Amazon freelancers
And did I mention content to serve and educate Amazon sellers? Jungle Scout isn't just a software, it's also something of a content-producing machine.
Tackling the problem of churn
For any SaaS business, one of the greatest challenges is churn.
It's a metric that basically represents lost revenue due to customers leaving.
According to our own SaaS guru, David Newell, the best way to reduce churn is to pour as much as possible into customer success around your product and its functions…
Both new customers on-boarding, and current customers using new features.
Often a SaaS business loses customers simply because they aren't using a product to the fullest and don't understand how.
Not likely to be a problem at Jungle Scout.
They provide extensive free resources through a YouTube channel, webinars, case studies, and guides.
Follow them for a few days on one of their platforms and you will be amazed at the amount of information they put out.
All devoted to their customers' success.
Not more money, but a greater impact
It's something Greg thinks about more and more lately.
Not his own success, but that of fellow entrepreneurs who stand where he once stood.
At a recent conference, he had people coming up to him in tears to tell him how much Jungle Scout had changed their lives.
"Four or five years ago, I wouldn't have been able to really understand that at all, I don't think," he says of the sheer joy of having that kind of impact on others.
"My first few years being an entrepreneur, I was always so scared I was just going to have to go back and get a job," he admits, "All I cared about was the money at the time."
Looking forward to the future
Not so today, when he's clear that helping entrepreneurs is one of his top goals.
Not so today, when he's clear that helping entrepreneurs is one of his top goals.
And he's not just talking about it, he's actually doing it.
Two examples of the efforts he's made already are 5-Minute Pitch, a collaboration with a few of his ecommerce friends, and JS Scholar, a scholarship/mentorship program for enterprising college students.
5-Minute Pitch
In the first season of this Shark-Tank-style pitch competition, 32 entrepreneurs got a chance to pitch their business idea, and one was chosen for the $50,000 award.
Unlike on Shark Tank, Greg and the other judges aren't investing but are giving away the prize money to help a new business get off the ground.
Those eligible to become contestants are entrepreneurs starting small internet businesses who haven't raised institutional money.
JS Scholar
This Jungle Scout scholarship offers computer science or business students with an entrepreneurial drive a leg up.
The Jungle Scout team votes on a recipient each semester, and winners receive funding from the company as well as mentorship from Greg.
Past recipients include a college Junior from Laos, Nigeria, who had already designed her own product, and a business management student/father who was on his way to dental school.
Where the company goes next
Jungle Scout shows no sign of slacking off on their mission any time soon.
Greg says they continue to launch new features that give budding Amazon sellers and experienced sellers alike the greatest chance at success.
Not just at launching a product, but at managing and optimizing a business as well.
They're currently tackling the problem of sourcing quality products and finding reputable manufacturers with a scary-powerful new supplier database.
Greg says that in the past, he had a few ways to go about vetting a factory and making sure he was working with a reputable supplier.
But none of them were foolproof by any means, including:
Order samples ahead of time. This is time consuming, but also unreliable. The fact that a factory can send one or two high-quality products doesn't mean they can realistically match that quality with a production run of several thousand.
Have an inspection done after the production run. Also unreliable, because finding the quality problem after the fact doesn't necessarily mean it'll be fixed properly or within a reasonable time frame.
The solution? A new tool that allows you to find a product or brand on Amazon and identify their exact manufacturer.
It's an amazing hack that ensures you'd be dealing with a reputable supplier.
One more step in helping entrepreneurs go farther faster, along with an ongoing stream of helpful free content and other new functionalities.
"To be free is not merely to cast off one's chains," wrote Mandela in his autobiography, "but to live in a way that respects and enhances the freedom of others."
It's something to love about the growing number of successful online entrepreneurs like Greg who don't stop with their own success.
Who aren't content with freedom on the individual level.
Who strive for the success of others as well.
And who end up using their own phenomenal results to promote freedom on a much bigger scale.